Eileen F. Lehman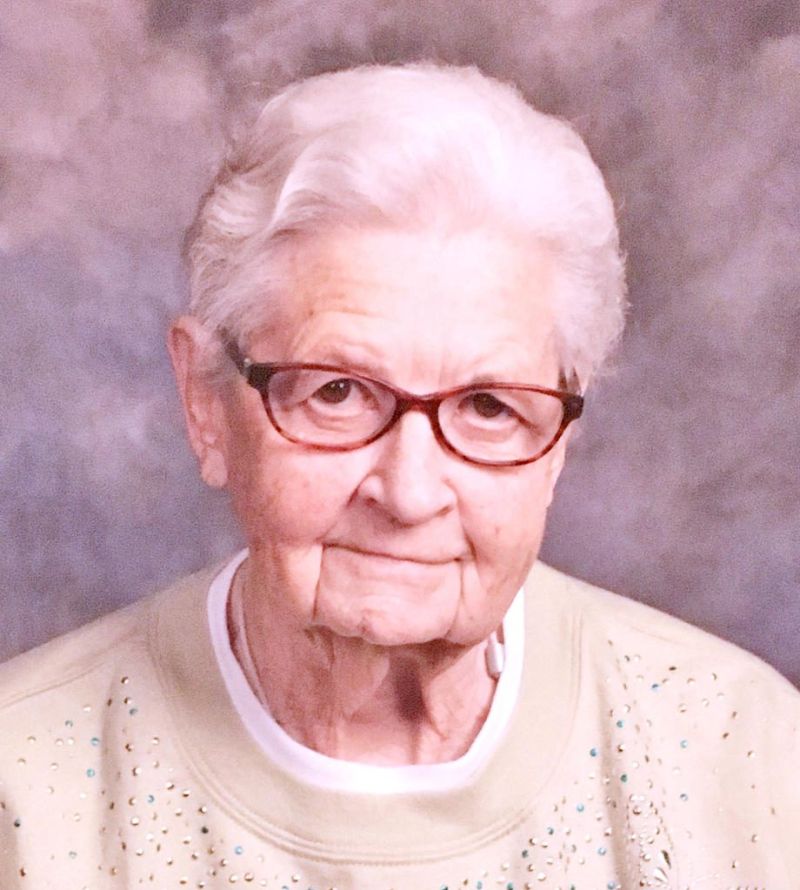 Eileen F. (Hostetler) Lehman, age 87 of Neillsville, Wisconsin and formerly of Marshallville, died in the early morning hours on Jan. 1, 2019, at HSHS Sacred Heart Hospital in Eau Claire, Wisconsin, following a period of declining health.
Born Dec. 31, 1931, near Marshallville to the late Amos and Mae (Musser) Butzer, Eileen attended Dalton High School and married Wayne F. Hostetler on March 25, 1951. Wayne died on Dec. 19, 1987. She later married Vilas A. Lehman on Sept. 22, 1992, in Orrville. Vilas died on Oct. 22, 2013. She also was preceded in death by her parents; sons, Dennis and Ronald Hostetler; infant grandson, Jeremy Begert; brother, Oral Butzer; and a sister, Doris Wolney.
Eileen was a homemaker and dairy farmer, and after the family was raised, she enjoyed hauling livestock, especially dairy cattle and draft horses, throughout the United States and Canada. She and Vilas became Lehman Livestock Hauling, retiring in 2016 after 35 years in the business.
A member of Christian and Missionary Alliance Church, Eileen was active in Transport for Christ. Playing Euchre, bowling, attending cattle and horse sales, singing, and spending time with family were some of her favorite things.
Surviving are four children, Cindy (Dennis) Begert of Neillsville, Wisconsin, Linda (James) Everett of Boise, Idaho, Cheryl (James) Caskey of Orrville and Rick Hostetler of Marshallville; a daughter-in-law, Deb (Ron) Smith of Orrville; 15 grandchildren; and 34 great-grandchildren.
Services will be held at 10 a.m. on Wednesday, Jan. 9 at the Christian and Missionary Alliance Church, 300 S. Walnut St., Orrville, with Pastor Ray L. Pfahler officiating. Burial will take place at Sherwood Memorial Gardens in Wooster.
Friends may call on Tuesday, Jan. 8 at Christian and Missionary Alliance Church from 4-7 p.m. or one hour prior to the funeral on Wednesday.
Auble Funeral Home in Orrville is handling the arrangements. Online registry and expressions of condolence may be made at the funeral home's website at www.aublefuneralhome.com.
Memorials may be made to Christian and Missionary Alliance Church, 300 S. Walnut St., Orrville, OH 44667.