Gertrude Whalen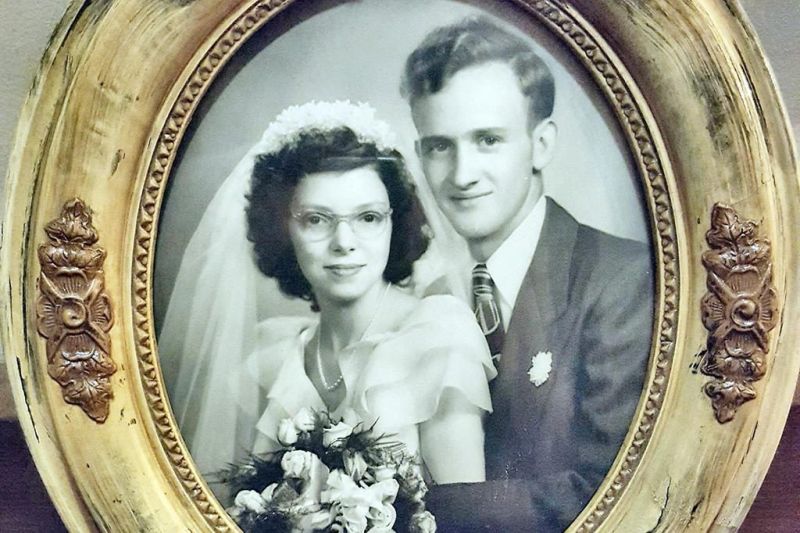 Gertrude Whalen, age 89 of Orrville, died on Tuesday, June 25, 2019, at her residence in Orrville.
Gertrude was born Feb. 1, 1930, in Akron to the late Charles and Jennie (Palumbo) Volpe and graduated from Doylestown High School. She married Thomas D. Whalen on Sept. 22, 1949, in Orrville. Tom died on March 24, 2006.
Gertrude attended and brought all her children up in the church, read her Bible every morning and enjoyed listening to gospel music. She will always be remembered by her spaghetti and meatball dinners. She loved to spend time with her children and grandchildren, which were the most important people in her life.
Surviving are five children, Diane (Ron) Nolt of Navarre, Randall (Margaret) Whalen of Orrville, Becky (Curt) Hoisington of Tallmadge, Colleen Whalen of Orrville and Janice Whalen of Dalton; grandchildren, Ron, Mandy, Tommy, Randall, Ruth, Rhiannon, Tim, Cliffy, Jessica and Jennie; 14 great-grandchildren; and numerous nieces and nephews.
In addition to her husband, she was preceded in death by a son, Tommy Whalen; siblings, Jake, Frank and Joe Volpe, Josephine Weber, and Mary Heath; and grandchildren, Ronda Nolt and Jamie Hamric.
Services will be held at 11 a.m. on Friday, June 28 at Orrville Baptist Church, 204 Bell Ave., Orrville, with Pastor Bradley Dews officiating. Burial will take place at Crown Hill Cemetery in Orrville.
Friends may call on Friday at Orrville Baptist Church from 10-11 a.m.
Auble Funeral Home in Orrville is handling the arrangements. Online registry and expressions of condolence may be made at the funeral home's website at www.aublefuneralhome.com.