Gloria J. Smith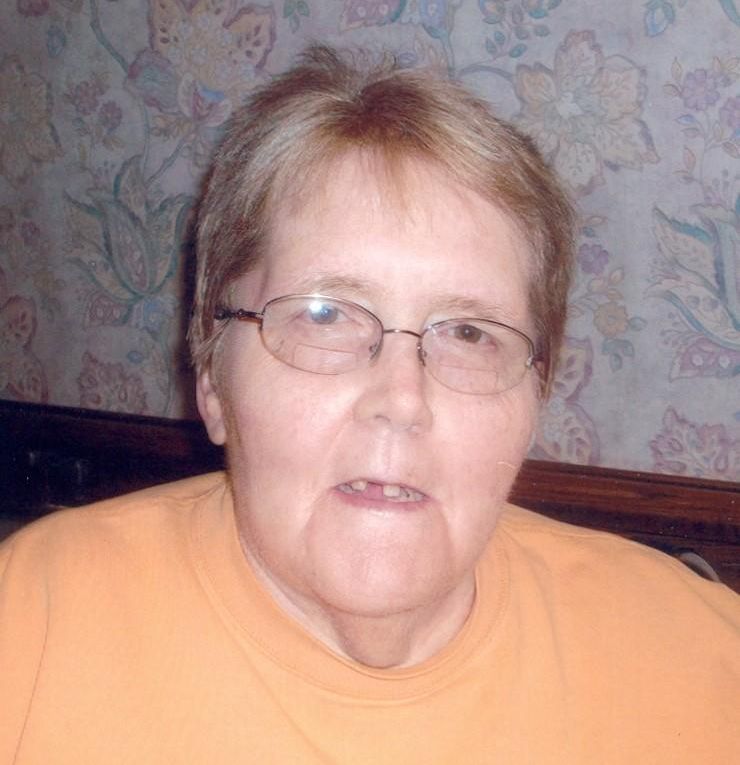 Gloria J. Smith, age 70 of Wooster and formerly of Smithville, died Saturday, Feb. 2, 2019, at Smithville Western Care Center in Wooster, following a period of declining health.
Gloria was born on Sept. 13, 1948, in Rockport, West Virginia to the late Alva and Frances (Downard) Flinn and was raised on the family farm.
When Gloria was young, she helped work on the family farm by raising a garden and bailing hay. She married Dale Smith on Nov. 28, 1969, in West Virginia and moved to Northeast Ohio, where they were happily married for 44 years until his death on Aug. 8, 2013. Gloria was a housewife and wonderful mother to her two boys.
Gloria enjoyed helping out with the Sports Boosters Club in Smithville, cooking, gardening, playing bingo and collecting Beanie Babies. She also enjoyed babysitting while the boys were growing up and often had four or five extra children to watch and care for. She loved being around the kids. She always had fond memories of watching her boys play football from grade 5-12 while working in the concession stand.
Surviving are two sons, Marvin (Chris Shane) Smith of Smithville and Gary (April Billiter) Smith of Sebring; three grandchildren, Amelia, Dyrke and Isabelle; brother, Harold (Ruth) Flinn of West Virginia; and numerous nieces and nephews.
Gloria was preceded in death by her husband; parents; and sister, Margie Terrell.
Graveside services will be held at 2 p.m. on Thursday, Feb. 7 at Pond Creek Baptist Church Cemetery, 6539 Pond Creek Road, Belleville, West Virginia.
Friends may call from 6-8 p.m. on Wednesday, Feb. 6 at Auble Funeral Home, 512 E. Oak St., Orrville. Auble Funeral Home in Orrville is handling the arrangements. Online registry and expressions of condolence may be made at the funeral home's website at www.aublefuneralhome.com.
The family would like to send a special thank you to Candy and the Smithville-Western Nursing Home staff for the excellent love and care they provided to Gloria.