Ruth Linhoss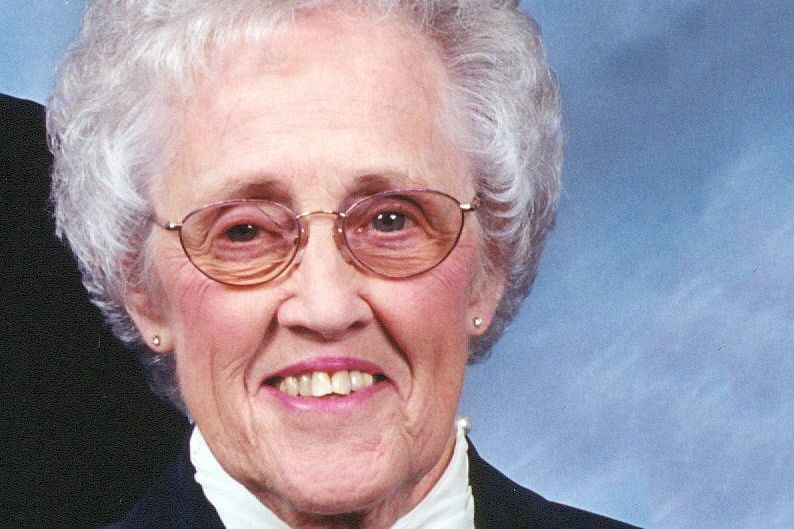 Ruth Linhoss, age 92 of Orrville, died peacefully surrounded by her family on June 7, 2019, at LifeCare Hospice in Wooster, following a short illness.
Ruth was born Oct. 28, 1926, in Marshallville, the daughter of Velber and Mary (Shilling) Reed. She was united in marriage to Richard Linhoss on Nov. 25, 1948, in Delaware, Ohio. He survives.
Ruth was a domestic house worker for 45 years and was the head cook at Orrville High School for 22 years, retiring in 2000. Following retirement, she worked part-time at the school cafeteria for 10 years.
Ruth was a member of Calvary Assembly of God Church. She enjoyed her family, traveling, word search puzzles and collecting hummingbirds.
In addition to her husband, Richard, she is survived by daughters, Darlene (James) Morrison of Wooster and Arlene (Philip) Linsalata of Orrville; son, Phil (Josann) Linhoss of Wooster; seven grandchildren; nine great-grandchildren; daughter-in-law, Marsha Kay Linhoss of Orrville; sister, Marty Miller of Orrville; and brothers, William (Elaine) Forrer of Dalton and George (Mary) Forrer of West Virginia.
Ruth was preceded in death by her parents; son, Randy Linhoss, and his first wife, Chris; and two sisters and three brothers.
Services will be held at Calvary Assembly of God Church in Orrville on Wednesday, June 12 at 11 a.m. with Pastor Chuck Davis officiating. Burial will take place at Sherwood Memorial Gardens in Wooster.
Friends may call at Auble Funeral Home in Orrville on Tuesday, June 11 from 6-8 p.m. or one hour prior to services at the church on Wednesday.
Online registry and expressions of condolence may be made at the funeral home's website at www.aublefuneralhome.com.
Memorial contributions may be made to Calvary Assembly of God Church, 2061 Wadsworth Road, Orrville, OH 44667.