Theda L. Yackey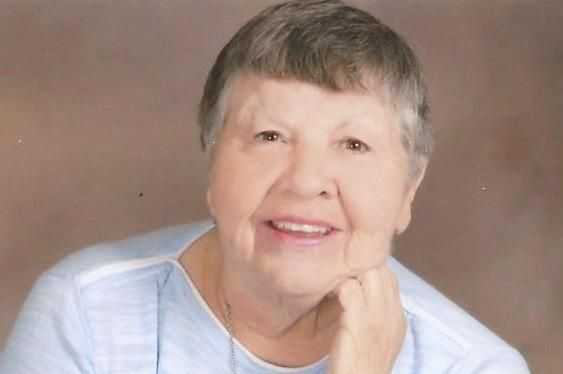 Theda L. Yackey, age 77 of Dover and a longtime resident of Strasburg, died Friday, March 8, 2019, at the Hennis Care Centre, following a period of declining health.
The daughter of the late John and Mary (Witmer) Bender, Theda was born April 29, 1941, in Canton.
Theda retired in 2005 as librarian for the Strasburg Franklin Schools, where she worked for over 30 years.
Theda was a member of the Emmanuel Lutheran Church in New Philadelphia and the Charles Hofer American Legion Auxiliary in Strasburg. She loved spending time with her grandchildren.
Theda was preceded in death by her husband of 47 years, Clyde W. Yackey, on Feb. 4, 2011. They were married on Nov. 26, 1964.
Theda will be sadly missed by her two sons, Jon (companion, Jacinda) Yackey of Sugarcreek and Doug (Angie) Yackey of Dover; four grandchildren, Joshua, Austin, Zackery and Alexis; a step-grandson, Everett; a brother, Dr. David R. Bender of Washington, D.C.; and sisters-in-law, Edna (Gary) Smith of Strasburg and Edyth McCaslin of Dover.
Theda was preceded in death by two sisters-in-law, Dalene Domer and Elizabeth Yackey.
Theda will be cremated and laid to rest in the East Sparta Cemetery.
Family and friends will be received on Wednesday, March 13 from 1-2 p.m. at the Emmanuel Lutheran Church in New Philadelphia, followed by a memorial service beginning at 2 p.m. with the Rev. Scott Nellis officiating. Those unable to attend or who may wish to express a fond memory of Theda may visit the funeral home website at www.tolandherzig.com.
Memorial contributions may be made to the Emmanuel Lutheran Church, 202 E. High Ave., New Philadelphia, OH 44663, or the Strasburg branch of the Tuscarawas County Library, 356 Fifth St. SW, Strasburg, OH 44680.