ASPO, Buehler's team up for 'Ability to Play' campaign through July 12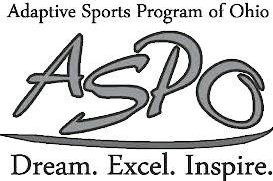 Adaptive Sports Program of Ohio is partnering with Buehler's Fresh Foods for the third annual "Ability to Play" Point of Sale campaign that runs through July 12. A donation can be made at the register upon checkout at any of the stores listed below. Funds raised from this campaign allow ASPO to provide the necessary adaptive equipment and offer programs specifically designed for youth and adults with physical disabilities.
Participating Buehler's Fresh Foods locations include Ashland, Jackson, Massillon, Medina River Stix, Medina Forest Meadows, Orrville, Portage Lakes, Wadsworth, Wooster Milltown and Wooster Towne Market.
Individuals with disabilities make up one of the largest minority groups in the U.S. and reside on the fringes of society. They have the highest rates of unemployment, physical inactivity and poorer health status compared to any other subgroup. They fare worse across a broad range of health indicators and the social determinants of health than the nondisabled population. ASPO is paving the way to make sure all athletes have a chance to play the sports they love, regardless of their ability.
ASPO programs include Adaptive Track and Field, Power Wheelchair Soccer, Sled Hockey, Strength and Fitness, Wheelchair Basketball, Wheelchair Lacrosse, Wheelchair Rugby, and Wheelchair Softball.
For more information visit www.buehlers.com.