Ballet Wooster back with 'Nutcracker'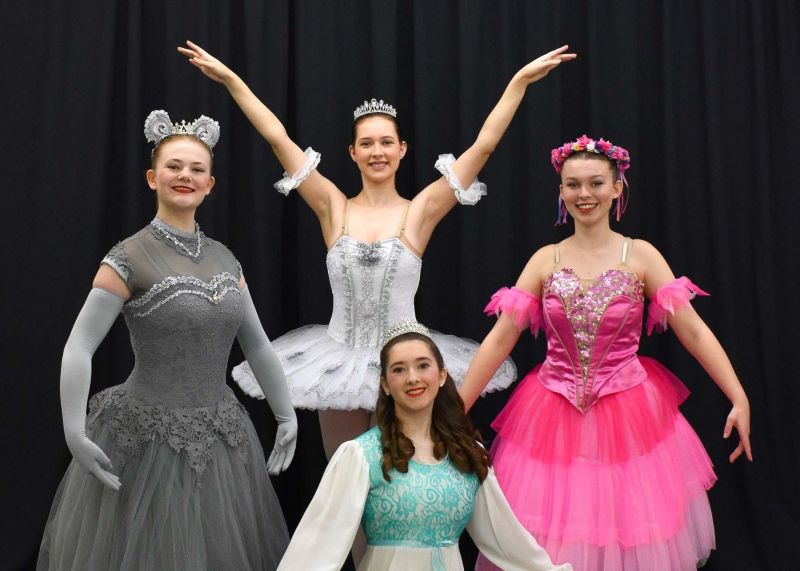 Ballet Wooster will bring the traditional holiday presentation of "The Nutcracker" back to the Wooster stage on Saturday, Dec. 18 at 2 p.m. and 7 p.m. and Sunday, Dec. 19 at 2 p.m. at the Wooster High School Performing Arts Center.
Nearly 90 Ballet Wooster dancers and guest performers will take the stage. Featured roles include Advanced Company Dancers Lauren Segura as Clara, Max Miyashita as the Nutcracker Prince, Persis Yoder as Snow Queen, Darienne Davidson as the Mouse Queen and Lanie Meyer as Guardian Angel. Terry Sustar, community member and Ballet Wooster supporter, will be reprising his role as the eccentric Herr Drosselmeyer for a third time.
With choreography by co-artistic directors Stephanie Evans, Zelie McLain and Brenda Schwinn, Ballet Wooster's interpretation of "The Nutcracker" is unique yet traditional. Providing professional talent for Ballet Wooster are lighting designer Julie Summy and stage manager Shannon Sustar, along with many volunteers. This will be Ballet Wooster's first live production on stage since December 2019.
Tickets are $15 for adults and $10 for children, students and senior citizens and can be purchased online at www.balletwooster.org or at the door.
Ballet Wooster is a nonprofit, preprofessional ballet school and youth company whose mission is to promote and inspire the community to be more involved in the arts through noncompetitive dance education and quality performances that develop an appreciation of dance and the performing arts. For more information visit www.balletwooster.org or call 330-988-8811.