Ballet Wooster's 'Beauty and the Beast' at Orrville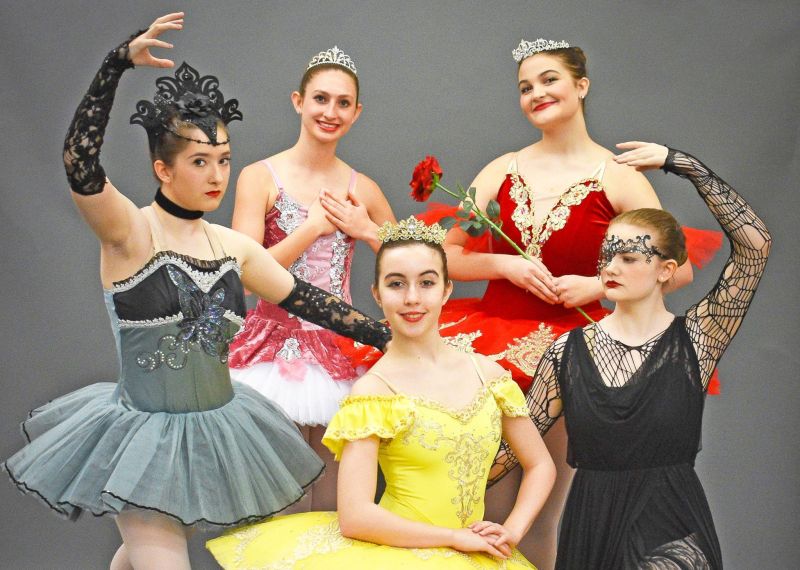 A classic fairy-tale ballet will come to life as Ballet Wooster premieres "Beauty and the Beast" on Saturday, May 7 at 2 p.m. and 7 p.m. and Sunday, May 8 at 2 p.m. at the Orrville High School auditorium.
Featuring costumes, storybook scenery, professional lighting design and original choreography, audiences of all ages will be transported to a place where the Beast must learn to love another in order to break the evil curse cast upon him. Over 100 Ballet Wooster students age 4-18 will take the stage in this classic production directed by Zelie McLain.
Featured roles include Rileigh Philips as Beauty, Lauren Segura as the Evil Fairy, Darienne Davidson as the Phantom, Annie McLain as the Rose Queen, Lanie Meyer as the Onyx Jewel and Clara Sundberg as the Good Fairy. Max Miyashita will play the role of The Beast, and community member Jeff Franks will play the role of Beauty's Father.
In addition to "Beauty and the Beast," Ballet Wooster Company dancers will perform original classical ballet and modern works choreographed by Zelie McLain, artistic director emeritus Brenda Schwinn and instructor Stacey Ubelhart Barrett.
Tickets are $15 for adults and $10 for children, students and senior citizens and can be purchased online at www.balletwooster.org or at the door.
Ballet Wooster is a nonprofit, preprofessional ballet school and youth company whose mission is to promote and inspire the community to be more involved in the arts through noncompetitive dance education and quality performances.
For more information go to www.balletwooster.org or call 330-988-8811.