Burning River Brass returns to Wooster for Dec. 18 show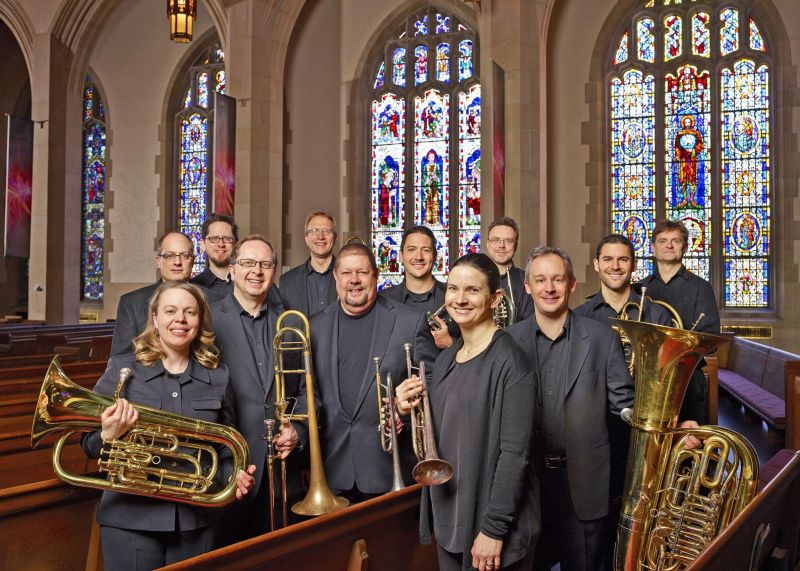 The Wayne Center for the Arts announced the return of Burning River Brass to Wooster by way of the Fisher Auditorium on Saturday, Dec. 18 at 7 p.m.
Since 1996 Burning River Brass has been dazzling audiences from Alaska to Taiwan and is composed of 12 brass and percussion players.
In concert the ensemble presents a variety of music. BRB's repertoire includes fresh arrangements of classic literature and original works written specifically for the group. The camaraderie continues into BRB's educational and outreach programs, where the players provide students with a positive experience to encourage their enthusiasm for music in the future.
A featured guest at the 2006 NTDTV New Year's Gala at Radio City Music Hall, Burning River Brass has been heard on NPR's Performance Today and Sunday Baroque, as well as radio stations throughout the United States and abroad.
Admission is free, though donations are requested to help fund events like this in the future. Burning River Brass at the Fisher Auditorium is a Music on Market concert, in partnership with the Wayne Center for the Arts, Wooster United Methodist Church and Ohio State University Wooster. For more information email buckey@wayneartscenter.org.
Wayne Center for the Arts is a nonprofit community arts center in Wooster dedicated to enriching lives and strengthening communities through art.