Camp Buckeye to host online auction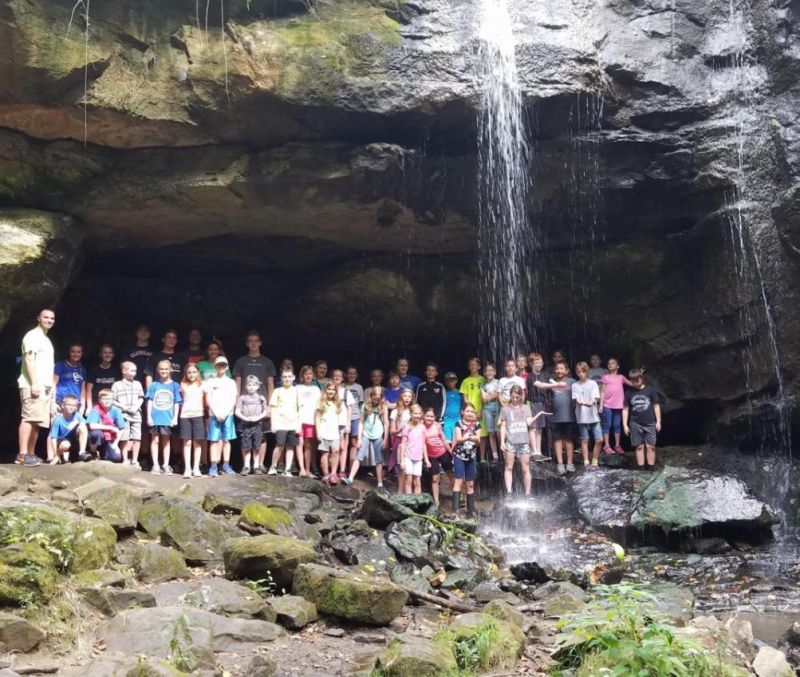 Camp Buckeye has been barren of its most important asset through much of 2020: the people who normally fill the camp's trails and cabins through the year. While the camp has been of necessity largely empty, fundraising has continued successfully, and an online auction is underway this month to help with expenses and a fully open Camp Buckeye in 2021.
"This was a sad and long summer without our dear campers here. For so many of them we are a 'safe' place, and that got taken away by the virus," Camp Buckeye director Lucy Richards said. "Hopefully, we can get back to camp in the new year and enjoy what Camp Buckeye has to offer."
Richards said the annual pig roast fundraiser held in August became a drive-thru event this year with some concerns about how things might fare, but the event was well supported. "We served about 200 meals that day," she said.
In planning a year-end fundraiser, Richards said Kauffman Realty and Auctions "stepped up to help with putting together an online auction." The auction is open until Dec. 29 at 6 p.m. and is online at www.kaufman-auctions.com.
Bidders will find tools, gift baskets, furniture, quilts, framed prints, camping items and more. "The proceeds from the auction will go to support our mission of God, Kids and The Woods ... Connecting and Growing," Richards said.
Winning bidders can pick up items on Saturday, Jan. 2 from 9 a.m. to 5 p.m.
"We have been so very pleased that people have helped to support us and contributed through this difficult year. People in the area are very giving, and we are grateful," Richards said.
Funds raised will help with some minor projects around the camp in 2021, but Richards' chief goal is to get the camp reopened for people to enjoy. "I know this second wave (of COVID-19 infections) has really scared a lot of people and they're staying safe at home, but we really hope to get things back to normal for everyone next year," she said. "We are using our time to prepare."
The camp will have one new small cabin next year, and the staff have been giving the property a general cleanup.
Camp Buckeye offers more than 90 acres of wilderness and camping facilities bordered by a wildlife area. Cabins are available, as well as tent and RV camping.
The camp became a private campground after purchase from the Boy Scouts in 1984. Sites for family gatherings, weddings, reunions, faith-based retreats and other activities are available, along with a program of events.
"We are working to offer the best kind of experience for our campers in the kind of safe environment they know from our long history here. While we don't know what 2021 holds, we will see where the Lord wants to take us," Richards said.
For more information about the online auction or Camp Buckeye, call 330-756-2380 or email info@campbuckeye.org.
The camp is at 10055 Camp Road NW in Beach City and online at www.campbuckeye.org.