Cantate Singers fall concert at First Presbyterian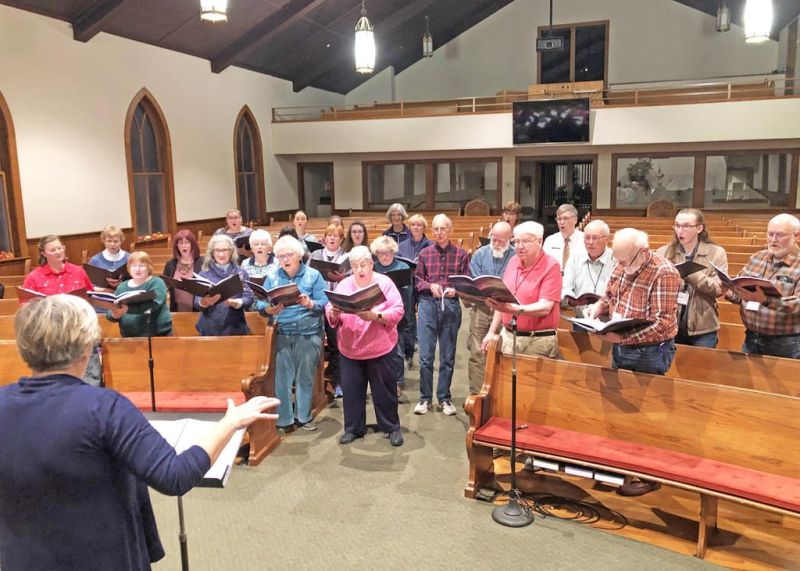 The Cantate Singers will present their fall concert on Sunday, Nov. 20 at 5 p.m. at First Presbyterian Church, 621 College Ave., Wooster.
The theme of this concert is "Let There Be Light." The concert will feature a new work, "Illuminare," by Elaine Hagenberg. This is Hagenberg's first extended work, consisting of five movements for SATB chorus and chamber orchestra.
Additional pieces the choir will perform include "The Sun Never Says" by Dan Forrest, "The Gift To Sing" by Marianne Forman, "Lux Aurumque" by Eric Whitacre and based on a poem by Edward Esch, "Ave Verum" by W.A. Mozart, "Through the Dark" by Andrea Ramsey and adapted from the writings of Helen Keller, and "Let the River Run" by Carly Simon.
The Cantate Singers are a community vocal ensemble composed of singers from Wayne and surrounding counties under the direction of Laurel M. Labbe. They perform two concerts a year and meet for weekly rehearsals at Oak Grove Mennonite Church. Ken Shafer accompanies the choir. No tickets or reservations are required to attend, and a freewill offering will be received.