Defending state champs ready for regional final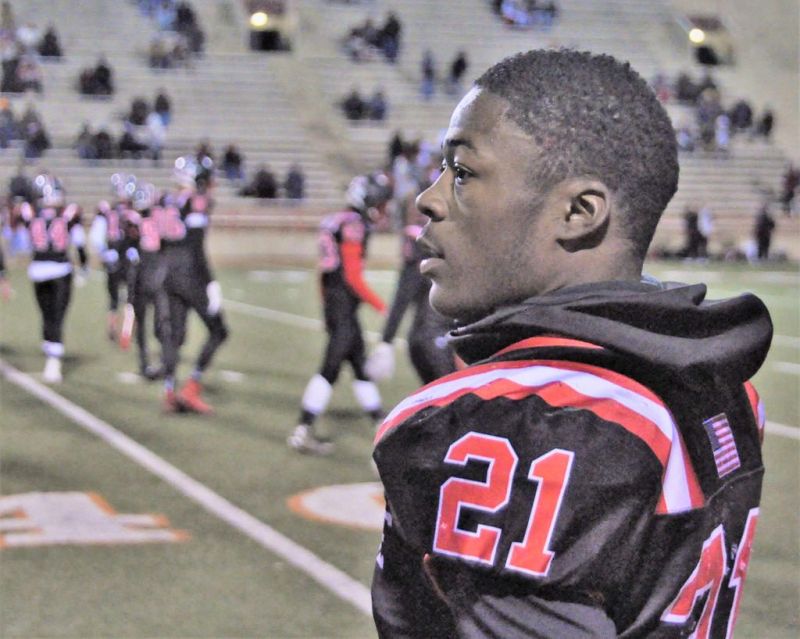 Doug Davault has played a dual role as assistant principal and head football coach at Orrville High for the past 14 years. He's also a 1977 OHS graduate who yet again has his team pointed toward a third Ohio High School Athletic Association state football championship, a journey that will continue Saturday, Nov. 23 at 7 p.m. at Mercy Field at Ely Stadium in Elyria.
The opponent in the Div. V, Region 18 championship game will be the undefeated Oak Harbor Rockets.
As the defending state champion, Orrville (11-1) also will attempt to add to the crown seized in 1998. The Red Riders are making their 24th appearance in the OHSAA state football playoffs. Oak Harbor (12-0) seeks its first title in 10 postseason appearances.
Steeped in football tradition, Orrville's state playoff appearances date back to 1980 and include 10 final-four berths. Oak Harbor's success in the postseason is more current. The Rockets' first trip to the playoffs was 1994.
"They've been there, done that. They've been knocking on the door," Davault said. "They've got a little more experience than you might think."
Orrville is coming off last Saturday's 49-27 regional semifinal victory over Marion Pleasant at Arlin Field in Mansfield. The Riders dispatched Elyria Catholic in the opening round. Meanwhile, Oak Harbor outlasted Pemberton Eastwood 34-14 a week ago on the heels of a first-round drubbing of Beachwood.
While the Riders have averaged 38.6 points per game in 2019, Oak Harbor lights up the board at a clip of 44.5 points per outing.
Davault, a versatile athlete in his younger days at Orrville, knows his team's defense has been challenged en route to the regional final, citing such opponents as Wooster, Northwest, CVCA, Manchester and Triway. Though a number of key players were lost in last spring's OHS graduation ceremonies, the retooled 2019 roster features both depth and experience. The recent win over Marion Pleasant was Orrville's most physical test of the season.
Toughness is something Davault said he's never had to worry about. The guys are accustomed to playing with a target on their backs, and the coach is used to juggling his duties in the administrative office and in the locker room. He said the pressure of the community's expectations has never been a sticky wicket.
"Orrville kids traditionally are tough," he said. "With the new rules in, you're relegated to really only one day a week hitting during the season. To be honest with you, we don't hit all that much. We don't need to. Earlier in my head coaching career, we had what we called 'team tenacity periods' to have our kids get after each other. We certainly haven't had to do that the last couple of years. Our kids will go getcha. Part of it is somewhat of a culture. Orrville football has always been physical, and that's something we pride ourselves in. We're not dirty, but we feel like we can stand up and go at it with the best of 'em."
Davault said over his years he has learned just how far he can push the students' physical and mental limits. Gone are the days of the rugged "two-a-Doug" practices that drove players to near exhaustion.
While a number of young men have come to the forefront this season as major contributors to the team's overall success, the play of one individual in particular cannot be overlooked. Junior running back/defensive back Marquael Parks has cemented his reputation throughout Ohio as a game-changer.
"He's a special talent. He's got vision, and the lateral movement and quickness he has are just phenomenal," Davault said of his All-Ohioan. "He has almost a sixth sense when it comes to setting things up. He's setting you up for the next move when you're still trying to make the first move."
Parks, at 5-foot-9 and 160 pounds, in the two 2019 playoff games to date has scored 10 touchdowns, increasing his season total to 39 and his career total to 117. That has him tied for fourth all-time in Buckeye State history. The all-time career TD record in Ohio is 133, accumulated by Daniel Bangura of Canal Winchester Prep (2014-17).
Parks has amassed more than 5,500 rushing yards and 7,000 all-purpose yards. His 56 touchdowns last year ranked second in history for the most in Ohio in a single season.
When not lined up next to quarterback Cooper Haley, Parks can be found in the slot or out wide as a receiver. He also takes direct snaps in the wildcat formation. That was the play call that freed him up for a 75-yard TD sprint for the Riders' first touchdown against Pleasant. Parks also scored twice on runs of 15 yards and one of 32 markers. He totaled 238 yards on 20 rushes and added another six-pointer by recovering a fumble and taking it 21 yards to the house.
"He's hard to deal with because he's so elusive," said Davault, who basically installed the wildcat upon Parks' arrival. "He's just so hard to get to. And for three years now, he's been this way. He's put up some numbers and done some things that we won't see again here in Orrville. He's put up some numbers that are unreachable, and he's still got a year to go."
For now, though, Davault and the Red Riders hope this season goes another three weeks.