Harlem Globetrotters in Wooster Jan. 6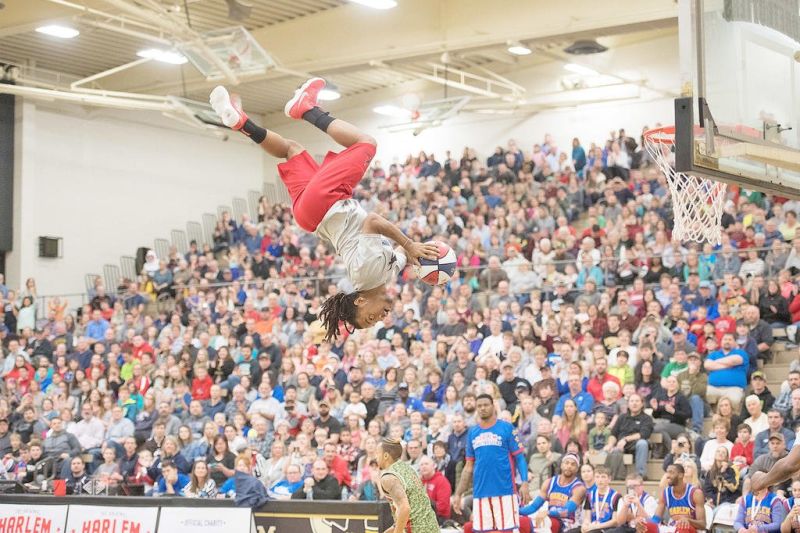 The College of Wooster will welcome back the world-famous Harlem Globetrotters for a night of entertainment on Monday, Jan. 6 as part of their "Pushing the Limits" 2020 World Tour. Their ball-handling, dunks, trick shots, hijinks and fan interaction, as well as the Washington Generals, will be on display at Timken Gymnasium, starting at 7 p.m.
Tickets are $30 and will be sold on campus at the Wilson Bookstore during regular business hours on Thursday and Friday, Jan. 2-3. Tickets also will be available for purchase at Fighting Scots' home basketball games (men on Dec. 29-30 and women on Jan. 4) or at www.harlemglobetrotters.com.
This will mark the second time in three years the Globetrotters have come to Timken Gymnasium.
In addition to the family entertainment and basketball skills, the "Pushing the Limits" World Tour will include a live world-record attempt during each performance.
The Harlem Globetrotters are legendary worldwide. For the past 93 years, they have showcased their talents in 124 countries and territories on six continents, often breaking down cultural and societal barriers while providing fans with their first-ever basketball experience. Inductees of the Naismith Memorial Basketball Hall of Fame, the Globetrotters have entertained hundreds of millions of fans.