International dance party Dec. 9 at UUFWC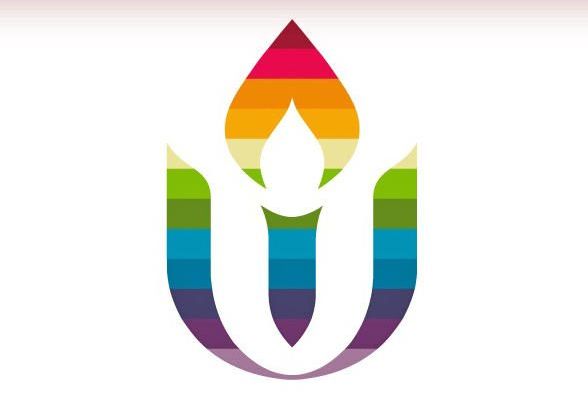 Some years ago before moving to Wooster, Martin Lubell organized an international dance party in Berlin, Germany.
"About 200 people showed up," he said. "It was inspiring. I've always wanted to do something similar in Wooster."
Lubell said a few years ago he tried a small-scale test run of a similar event locally. This month he's expanding, and the international dance party will be held in Wooster on Friday, Dec. 9. It is free and open to all. It's Lubell's hope the party will become an annual event.
The international dance party will be held from 7-11 p.m. at the Unitarian Universalist Fellowship of Wayne County, 3186 Burbank Road, Wooster.
According to Lubell, the event is all about connection — "bringing a diversity of people together to enjoy each other's company while dancing and learning a little more about the music of other cultures in the process."
Having grown up all over the world, Lubell is familiar with being immersed in diverse cultures. His father was a U.S. diplomat, and his mother was a French physicist. He remembers having guests visit from all over the world.
"I have very fond memories of living in India, Turkey and Switzerland and having a house full of international guests and friends," Lubell said. "I have always tried to get people to come together, for as long as I can remember."
As for the music to be showcased at the party, "the OSU-Wooster campus reflects numerous nationalities," Lubell said. "I have requested students, staff and faculty send me the top-three dance hits from their country. Based on their responses, we will feature contemporary dance hits from 25 different countries and play them randomly throughout the evening."
Some of the countries represented will include Bolivia, Brazil, China, Colombia, El Salvador, Ethiopia, France, Ghana, Guatemala, Haiti, Honduras, India, Iran, Italy, Kenya, Mexico, Nepal, Nigeria, Panama, Peru, Philippines, Puerto Rico, Sri Lanka, Thailand and the USA.
There will be two dance demonstrations showcased during each of two intermissions. The Cleveland India Dance Group will perform two dances around 8 p.m. while Susan English will teach a West African harvest dance during the other intermission at approximately 9:30 p.m.
English, a well-known dance leader, learned the dance in 1987 when she was teaching English in Cote d'Ivoire. The circle dance has five basic moves that tell a story, and dancers can create individual moves to continue the story. Participants may do some drumming with objects found in the room or with provided drums.
Nondancers are invited to the party.
"Definitely," Lubell said, "they can either watch other people dance, tap their feet to the rhythm or watch music videos that they've likely never seen before."
Light snacks and nonalcoholic beverages will be served. "In the coming years," Lubell said, "we'd like to expand to have international food."
All ages are welcome, and no dance expertise is needed. Strawn Hall will be decorated with dance lighting and international flags for the event. And there's plenty of parking.
"We'd like to help promote respect, understanding and enjoyment of different cultures and traditions," Lubell said. "Listening to different rhythms and music that can't help but lead to tapping your feet, dancing and moving helps us find common ground."
Anyone interested in helping can email Lubell at martin.uu.lubell@gmail.com.
"The world can only be a better place if we interact with and understand people from other cultures, and we are fortunate to have people from dozens of countries in Wooster," Lubell said. "By getting people together to dance to or at least listen to music from around the world, we can broaden our own perspective."
For more information call 330-391-1472 or visit www.uufwc.org/2022/11/04/dance-party/.