Keeping the Grinches at bay and helping those in need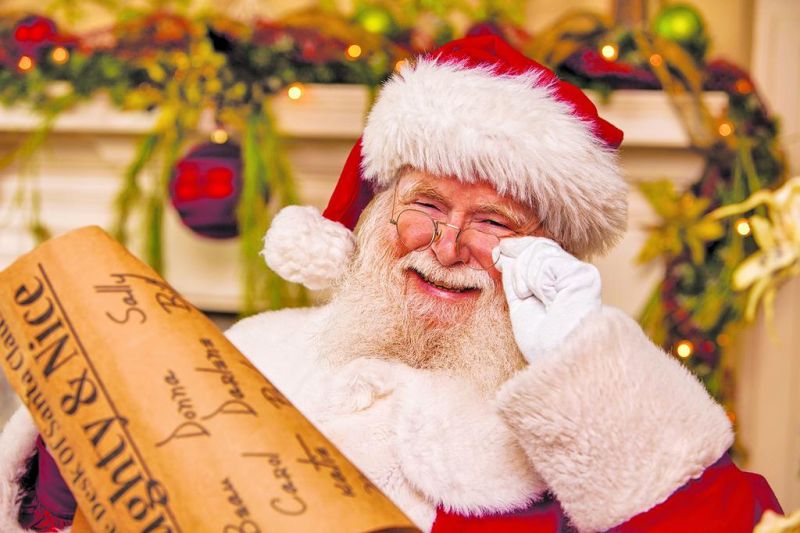 An organization seeking to make Christmas brighter for needy families will hold a fundraiser to keep Grinches at bay.
A quarter auction will be held Sunday, Nov. 10 at The Harvest Barn, 420 Dutch Valley Drive NE, Sugarcreek. Doors will open at 1 p.m. with the auction to begin at 2 p.m. Auction items include a beauty basket from Mark's Place, instant lottery packages, a Grinch basket and sign, a snowman basket, and wine- and alcohol-related items.
A Cash and Carry and 50/50 raffle also will be held during the event. There will be door prizes and a food stand with Park Street Pizza, walking tacos, chips, desserts, and pop and water.
Tickets are $3 in advance and $5 at the door. This includes admission and one paddle. Extra paddles cost $5 each. Donations of gift cards to Amazon, Carter's, Kohl's, Marshalls, Target and Wal-Mart also are accepted in lieu of cash for tickets and paddles.
"Life can seem hopeless when your family is struggling during the holidays," Kim Fincher of Project Grinch Dust said. "Project Grinch Dust was created to show the kids at the Friends of the Homeless Shelter that there is still magic in Christmas."
Started 10 years ago, those agencies the organization has grown to aid include Friends of the Homeless in Tuscarawas County, Women's Residential Treatment Home, New Philadelphia and Carrollton domestic-violence shelters, Pathway to Wellness, and the Recovery Point, a transitional-housing program in New Philadelphia.
Project Grinch Dust provides a Christmas party for the residents and gifts for the children at these shelters.
For Fincher the organization is a labor of love. She was once a single mom of a 7-year-old whose house burnt three weeks before Christmas, destroying their tree, ornaments and Christmas presents. A teacher at her daughter's school donated a tree, and they got a card in the mail with $180 inside, instructing her to buy presents with it. Fincher and her daughter vowed to one day pay the act of kindness forward, and Project Grinch Dust was born.
The first year Fincher raised donations from friends, co-workers and family to purchase gifts for the children at the Friends of the Homeless Shelter and prepare Christmas dinner for them. They continued this for the second year and then decided to start fundraising to help more people.
"We have gone from eight children the first year to 57 children in 2018," Fincher said.
Fincher said it takes about $10,000 to buy the gifts and furnish the Christmas party. "We buy the children two gifts of their choice, and they also receive clothes and a coat or shoes, whichever they need most," she said.
Fincher said she gets a lot of help with the organization. "My partner for Project Grinch Dust is Ashley Bryant. She helps me with fundraising, shopping, wrapping and the Christmas party. She is my organizer for sure," she said.
Fincher said she appreciates the work all of her volunteers do. "I am blessed with many wonderful volunteers that help sell raffle tickets, wrap presents and help us pull off our quarter auction," she said. "Although we should never need a reason to help others, I have experienced firsthand that life works like an echo: The more we do to help and support others, the more joy and fulfillment we get out of our own lives. You have never really lived until you have done something for someone who can never repay you."
To buy tickets or make a donation, call Fincher at 330-340-9336 or email her at
finch0220@gmail.com.