Kent State Tusc wrestlers earn All-American honors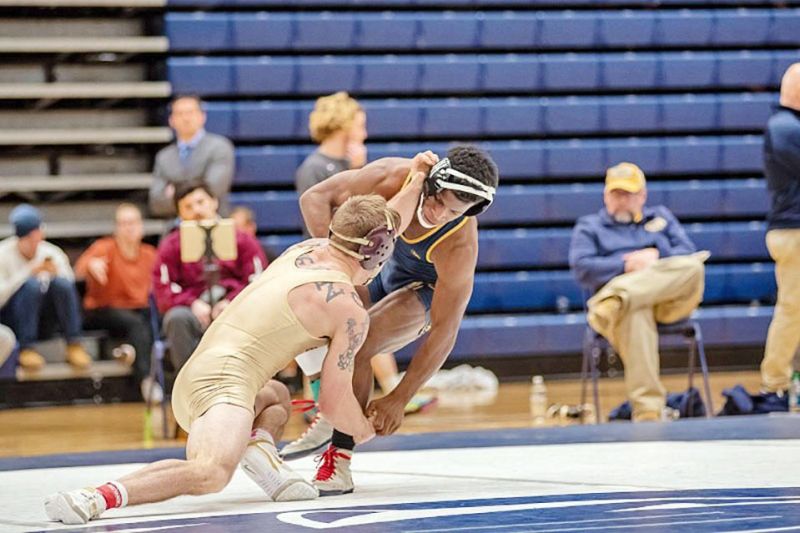 Kent State Tuscarawas freshman wrestler Elijah Nash captured fifth place and earned All-American honors at the National Collegiate Wrestling Association national championships in Dallas, Texas on March 16. With this achievement Nash became Kent State Tuscarawas' first All-American NCWA wrestler.
While Nash was the most inexperienced wrestler for the Golden Eagles in the tournament, he led the team. After three days of difficult matches, he ended the season with a 22-10 record.
Golden Eagles wrestlers qualifying for the NCWA championships also included Collin Mancuso, Lane Householder and Austin Bailey. As a team the Golden Eagles finished 17th in a 77-team field.
Earlier in the season three wrestlers from the Kent State Tuscarawas Golden Eagles wrestling team earned USCAA All-American spots at the national championships on Feb. 16 in State College, Pennsylvania. Nash, Mancuso and Bailey all finished within the top-five places in their weight classes.
Nash was 3-1 and finished third overall in the 125-pound weight class. Mancuso, a second-semester freshman, captured fourth place in the 157-pound weight class with two pins in his four matches. Bailey, a sophomore, finished fifth in the 149-pound weight class with one pin in the finals.
For more information about the Kent State Tuscarawas Golden Eagles athletics, visit www.flyhighgoldeneagles.com.