Little Theatre brings home 11 awards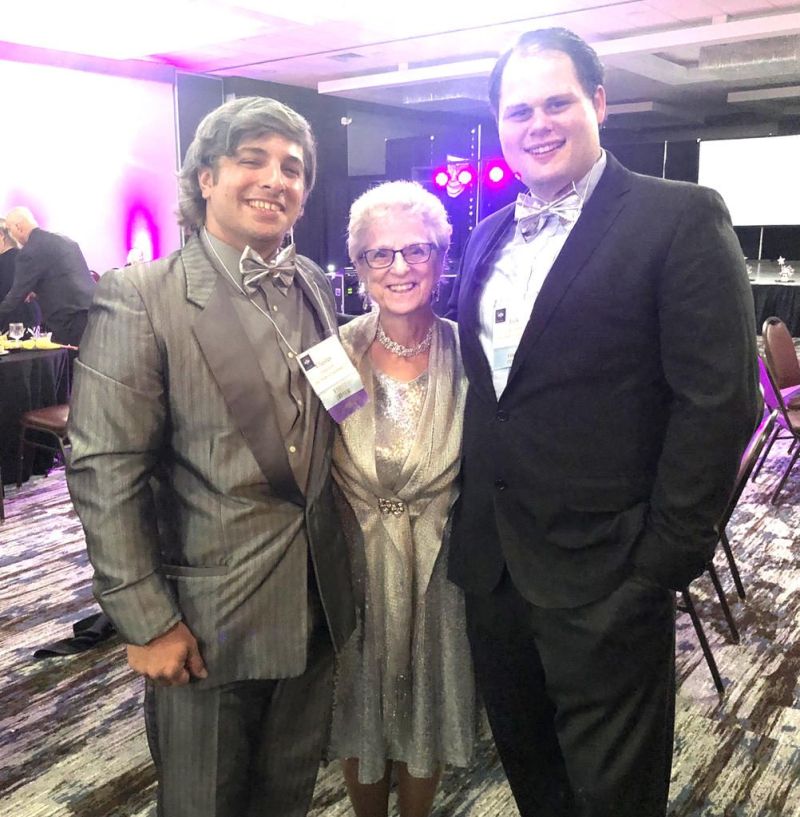 Little Theatre of Tuscarawas County brought home 11 awards from the Ohio Community Theater Association state-level final competition held in Cincinnati over the Labor Day weekend.
Machelle Miller received the Dick Beal Outstanding Regional Representative award for her work with the organization this past year. Chester Boffo won Outstanding Actor and Jack Turner Excellence in Acting for their roles in "Tuesdays with Morrie" while Director Roxie Long received a Merit in Directing.
The set from "Rumors," directed by Lee Elliott, won four awards: second place overall, Merit in Design/Space Adaptation, Merit in Construction Detailing and Excellence in Carpentry. Those awards were made possible through the work of Kenn Holmes' design and construction, stage dressers Jane Detrick and Michele Davis, and Tom Albury, lighting.
OCTA was formed in 1954 with 16 theaters. For more than 67 years, it has provided support to community theaters through workshops, the annual regional OCTAFESTS showcasing community theater productions and the three-day annual conference each Labor Day weekend.
Today, OCTA serves more than 200 member theaters in eight Ohio state regions including member theaters in neighboring counties from across the Ohio River in Kentucky and West Virginia.
Sixteen members of the Little Theatre attended this year's event, eight of them for the first time. During the weekend they attended workshops and performances by all of the 16 participating theaters. Davis said 11 workshops were offered.
"The most popular ones seemed to be the Musical Theatre Master Class and Stage Combat," she said. "We also participated in games, a lovely banquet and the Labor Day brunch during which all of the awards are announced."
At the end of each theater's season, one show is chosen to represent that theater at the OCTA regional competition. The director and cast must prepare a 40-minute cutting including setup and take-down of the set that is performed in a 24-by-16-foot space.This requires cutting back on set pieces used in the original performance. Even one minute over the allotted time can result in the disqualification of the excerpt.
At the regionals, one or sometimes two excerpts are chosen by responders who judge the work for acting, directing, costumes, set and sound and send them on to the annual Labor Day state competition where the same rules apply. Along with the excerpt, theaters may enter their sets, costumes and newsletters into competition.
In order to enter a set, photos must be taken from bare stage to bare stage throughout the entire construction process. A book containing letters of recommendation and short essays explaining the vision, plan, any problems that had to be surmounted and materials used are required. That must be accompanied by a 3-D model of the set.
Miller said 300 people attended the event. "It is always one of the most enjoyable activities of the year for theater members," she said. "We get to see what other theaters are doing, spend three days with people who are there to walk and talk theater, and we have so much fun."