Miller hopes going from green to purple pays off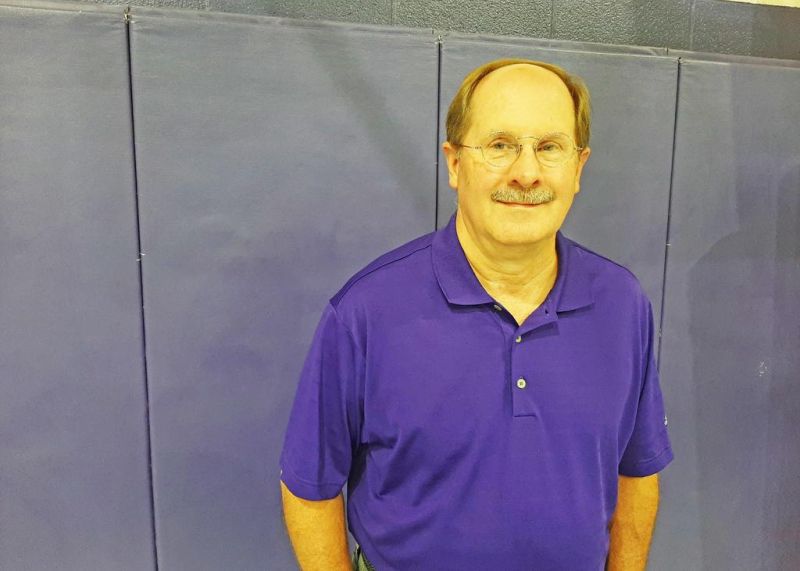 The lines painted on the court are now purple instead of green. But basketball is basketball, and new Triway High School girls coach Mike Miller hopes to make the most of a change of scenery.
Now in the midst of summer workouts for the varsity, junior varsity and middle school Titans, Miller rules the roost after 35 years at Smithville High, where he spent the last 24 seasons as the Smithies' head girls hoops mentor.
"We've been at it for about a month now," Miller said Tuesday. "We are getting along very well. The girls are excited, and the coaching staff is excited."
Miller was the Smithville boys head basketball coach for seven years and also coached golf there. He and Triway assistants Chris Emler and Tim Ebert (also moved over from Smithville) have been going three days a week with "about 10-16" high school girls and about "eight to 10" middle schoolers.
The practice agenda has been in line with state guidelines as related to the coronavirus. At the outset, only ball handling and shooting skills were allowed. But now the Titans have been permitted to scrimmage among teammates. Miller said the girls have not played any summer games against area opponents and that the COVID-19 threat has not affected attendance.
Triway principal Scott Wharton is one of the Titans eager to see what Miller does with the program. Miller replaces Brian Kiper, who accepted a similar position at Northwestern High in the spring.
"I was a little surprised that coach Miller was throwing his name into the ring," Wharton said Tuesday. "But we're looking for good things. We're excited because he brings a lot of enthusiasm to the program and has a lot of experience."
In his 24 seasons as leader of the Smithville girls, Miller recorded 405 victories against 160 losses, ranking among the most successful coaches in Wayne County history. The Smithies' accomplishments under Miller's tutelage include 18-straight winning seasons, eight league titles and four regional crowns.
A former industrial arts teacher at Smithville, Miller retired four years ago.
Miller said he characterizes the mix at Triway as a combination of veteran players and "young kids vying for spots." The current summer workouts will continue until the end of August. After that, OHSAA rules allow coaches to work with only four players at a time until actual practices for the winter season begin the last week of October.
"We're just hoping that we get to have a season this year," Miller said in reference to the pandemic's possible interference.