New exhibit to premiere at center for the arts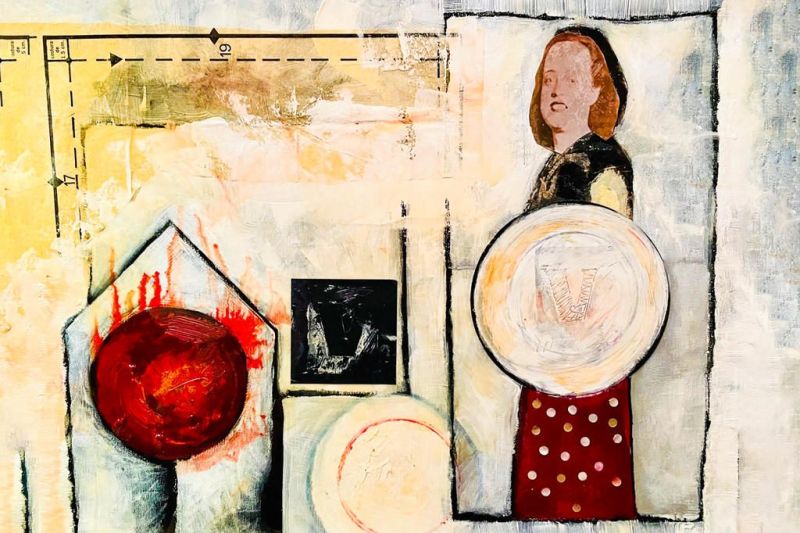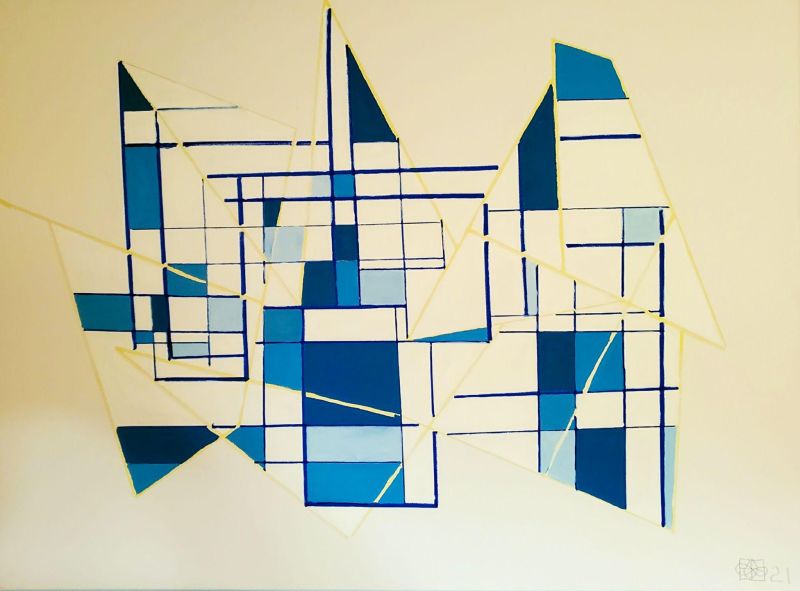 A new exhibit of contemporary art will premiere at the Tuscarawas Center for the Arts on Saturday, June 5. Works by Kyle Valentini and Jeff Beitzel will be featured during a reception from 6-8 p.m. The reception is free to attend and open to the public. Refreshments will be served, and music will be provided by a jazz trio that includes Bob Ventre, Jack Steward and Clint Alguire.
The artists' works will be displayed in the Foland Gallery. "We wanted to find two people who are very dynamic and working in contemporary ways," said Jeannine Kennedy, executive director of the center. "I think their work complements each other very well. While they have different backgrounds, they are both very prolific and take their art seriously."
Kennedy said the exhibit has been in the planning stages for about a year. Valentini and Beitzel will show past works and new work created just for this show.
"Beitzel is self-taught and has been doing visual art for about 10 years," Kennedy said. "But he's always been a performance artist, playing jazz music on an upright bass. He also is a voracious reader of art history and has educated himself incredibly well on artists from the 1950s to the present."
Kennedy had Valentini as an art student in high school. "Kyle, on the other hand, was a kind of student prodigy. She earned a scholarship to the Columbus College of Art & Design. Her pieces were very sophisticated for a 16-year-old."
According to Kennedy, Valentini is proficient in many different media including print-making, drawings, mixed media, painting, sculpture and installation. Beitzel works primarily in painting.
More about the artists
Valentini said she started creating art before she could read or write and was encouraged greatly by her parents. "Art in every respect, from music, to poetry, to dancing and literature, were part of my upbringing," she said.
Valentini counts herself fortunate to have been a student of Kennedy and longtime Dover art teacher, Bryce Browning. "Both of them are influences I still draw on today," she said.
Other artists who influence her work include Robert Rauchenberg, Conrad Marca-Relli and Joseph Cornell.
"I never put myself in a box," Valentini said. "My work tends to go back and forth when it comes to themes, techniques and mediums."
Valentini's art has been included in many shows at the center and elsewhere. One of the more memorable shows was "Combining Grace," an all-female art show in tribute to the Gilda Radner Foundation at The Station Gallery in Tribeca, New York City. Her work has also been shown at the Louis O. Palmer Gallery in New Concord, Ohio.
Valentini also helped curate a local art show called Woman's Work and helped coordinate three salvage art shows. "We featured some incredible artists, and we were fortunate to have the support of local businessman Greg Bender, who let us use his Dover salvage yard as a setting for the shows."
Valentini said her work has many messages, and they're not always the same. "I am a lover of storytelling," she said. "Often the process of creating art allows me to articulate a story to myself and then share it with a completed visual experience for the viewer."
Beitzel began painting when his wife bought him a canvas and oil paints for his 54th birthday. "I was on the path to painting, but first I wanted to investigate the imagery of modern art so I would know what I didn't want to paint rather than looking for any specific style I wanted to model."
Beitzel said the result is he isn't locked into any specific style. "I probably relate most to Paul Klee due to his diverse approach to imagery and his prolific output of work," he said. "Mostly, though, I appreciate the mid-century abstract expressionists of the New York scene such as Pollock, Guston, Mondrian, Rothko and many others."
Beitzel recalled being asked by Kennedy to participate in the 2011 Summer Arts Show at the center. "I had only been painting for three months, and I though she needed to have her head examined," he said. "Yet one of my pieces was the first to sell opening night."
Beitzel's work has been shown at Louis O. Palmer Gallery in New Concord; the Richland Academy of the Arts in Mansfield and Western Reserve in Youngstown; and in many public spaces such as city office buildings, dance studios and coffee shops. His work can be found in private collections throughout the United States including Puerto Rico.
Beitzel has a website at www.jeffbeitzel.com that includes a selection of his paintings along with more than 1,000 recordings of his music compositions.
Exhibit open until July 7
The Valentini-Beitzel exhibit will be on display at the center after the reception until July 7. However, Kennedy encourages people to attend the June 5 reception. "People can drop in and stay as long as they like. People who've never been to an art opening may find they enjoy coming and immersing themselves in the experience for however long they choose to stay."
The Tuscarawas County Center for the Arts is located at 461 Robinson Drive SE in New Philadelphia.