ARTSNCT receives grant and makes big plans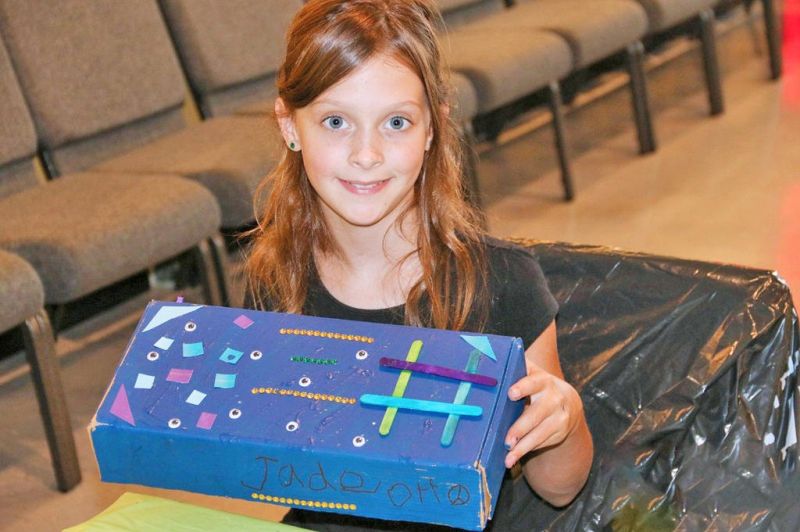 ARTSNCT, the arts center of Newcomerstown, began 2021 with renewed hopes and goals.
Due to the COVID-19 pandemic, 2020 was a disastrous year for the center's special events and programs. But its board of directors and volunteers chose to use the past months in a constructive manner to fine-tune what the center does and create more programs to offer.
"We are very proud of our accomplishments and what we have been able to offer during our first three years. We believe our results speak louder than words," said Michael Wise, the center's executive director. "ARTSNCT is currently poised to take off in a very big way as soon as the COVID pandemic allows us to move forward."
The Blair E. and Anna L. Zimmerman Foundation committee recently awarded an $8,000 grant to the center to construct a children's outdoor creative space, part of the center's Arts for All project offering arts education, programming and performance to the public in the tri-county area.
The grant allows the center to establish the creative space outside the arts center with movable vinyl fencing, metal picnic tables and benches, surrounded by colorful murals and potted landscaping.
"The outdoor space will provide a warm, inviting and safe environment for many of ARTSNCT's programs including its free arts classes and summer arts camp for children in grades k-12," Wise said. "This area is especially needed during this uncertain time of COVID-19. At other times, the area will be offered as a public place for both children and adults to relax, use our free WiFi, do homework and perhaps work on some arts projects of their own."
ARTSNCT's creative space will be dedicated to the memory of the late Robert Heifner of Newcomerstown. Heifner was a strong supporter of ARTSNCT and believed in its mission for the community.
Heifner's father, Bill, and business partner Ferrell Sharrock built the building that houses ARTSNCT in the mid-'60s and opened the Suds in Duds laundromat that served Newcomerstown for many years.
Another project the center is currently working to secure funds for is a program of free photography classes to be offered to students grade k-12. The center is purchasing 30 small digital cameras for the program. Various members of Tuscarawas County Photographic Association and Coshocton County Artists Cooperative have volunteered to provide instruction and head the classes.
Wise said, "You can expect more awesome things to come from ARTSNCT, and we look forward to continuing this amazing journey with our friends and loyal patrons."
ARTSNCT is a veteran-led 501(c)(3) nonprofit organization dedicated to bringing all forms of visual and performing arts to Newcomerstown and the surrounding tri-county area. The center is 100% volunteer operated and managed and is located at 304 S. College St., Newcomerstown. Call 740-575-5710 and visit www.artsnct.org for more information.