Rockets grow and reach new heights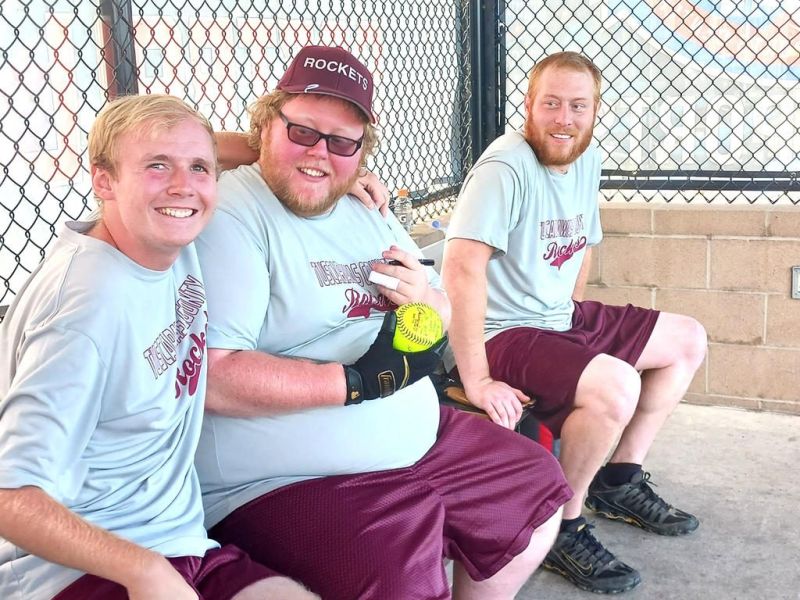 After finishing as the Div. II state champions and Coach Pitch runners-up, the coaches and athletes of Tuscarawas County Special Olympics knew it was time to challenge themselves to grow and reach new heights.
When softball season began in June, the Rockets set out to do just that by forming both Div. III and Unified teams. Both teams competed at the Special Olympics Northeast Regional Tournaments on Aug. 28. The Unified team advanced to state competition on Sept. 10 at Sports Force Park in Sandusky.
The Rockets played a Pickaway County team twice and captured the gold medals for Tuscarawas County. They won the first game 12-9.
Matthew Medley had a strong defensive showing, fielding a deep line drive to center and launching it to home plate to clinch a pivotal out in the first game.
The Rockets played the Hawks again in the second game and defeated them 18-14. Patrick Dillon finished the day with three doubles, two singles and two homeruns. Medley added a homerun, a triple, two doubles and three singles for the winners.
Tom Dillon hit a homerun, two doubles and four singles while Alex Adkins had a homerun, three doubles and three singles for the newly crowned state champions. Capturing the title was a true team effort as the Rockets fielded a nine-player team vs. Pickaway's 10-player roster.
The Rockets will play one more exhibition game this season and then gear up to start flag football, cheerleading and swimming. They also are looking at scheduling two golf outings.
If interested in participating in Tuscarawas County Special Olympics as an athlete, Unified partner or volunteer for any upcoming sports, email Richelle at tuscarawascountyspecialolympic@gmail.com.