Rockets head to Nashville for national championships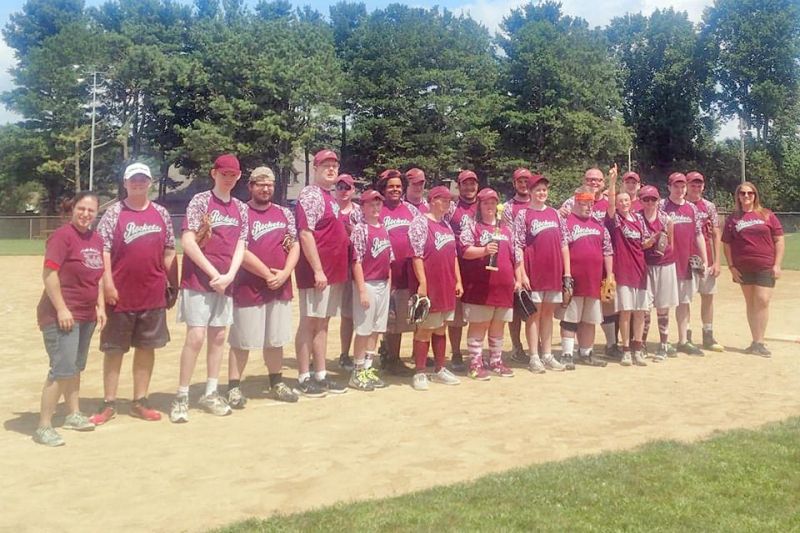 Last year the Tuscarawas County Rockets added softball to their offerings, making them one of the few Special Olympics programs throughout the state to offer year-long sports training.
In their inaugural season, the Rockets were able to record several victories, secure first place at a regional tournament and capture the state title in Div. 3.
In only their second year, the Rockets softball team was invited to participate in Special Olympics North America's Softball Championships. The tournament is Aug. 15-18 in Nashville, Tennessee with teams from across North America including Florida, Wisconsin, North Carolina and Canada. The Rockets are the only team representing Ohio.
During their time in Nashville, the Rockets will play three days of softball (pool play on Friday and tournament play on Saturday and Sunday). Special Olympics Tennessee was able to secure tickets so that all of the athletes can attend the preseason game between the Tennessee Titans and New England Patriots. They also will be able to explore the city.
Throughout this season the Rockets have continued to work hard to prepare themselves for a tournament of this magnitude. With some new faces on the team, as well as a new assistant coach, the athletes developed teamwork to represent their home state on the national scale. They have practiced two to four times per week, hosted their first-ever round robin invitational and traveled throughout Northeast Ohio to face teams of varying levels.
The price of attending a national event is always one of the biggest challenges. On top of hefty registration fees, the team must raise funds for travel expenses and hotel costs. Not wanting this to stand in the way of the team being able to represent Tuscarawas County and Ohio, the coaches and local coordinator went to work.
Through sponsorship from the Ruth Carlson-Starlight Foundation, the Tuscarawas County Board of Developmental Disabilities and VFW Post #1445, as well as a couple of fundraisers, the Rockets are one step closer to securing a national championship.
When asked about what it means to represent his community and state on the national level, Kadyn Cook-Linamen said, "Everyone worked hard and tried their best, and it's an honor to have the privilege of representing the Tuscarawas County Rockets and Ohio."
Deric Johnson said, "We came a long way to get here. We are now at the top and get a chance to represent Tuscarawas County and the state of Ohio. It's like a dream that most of us dreamed about to one day be a national champion. Now we get a chance to just do that. We will try our best to bring back that championship. No matter what happens, we can still look back 20 years from now and have the memories of competing for a national softball championship."
Team members include Cayden Ciekanski, Kadyn Cook-Linamen, Conner DiGenova, Easton Dillon, Steve Hazelip, Deric Johnson, Shane Johnson, Matthew Medley, Nathan Mizer, Rachael Russell, Logan Wise and Jason Murray, Jr.
The Rockets are coached by Patrick Dillon, Shawn Ciekanski, Coney DiGenova and Scott Minor.