Fundraisers help preserve Zoar history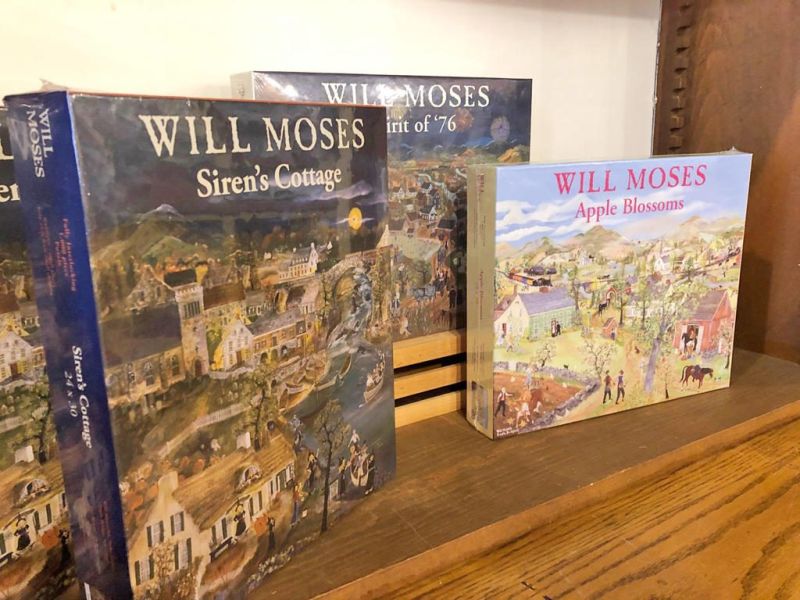 The Zoar Community Association will host a drive-thru barbecue chicken dinner fundraiser on Nov. 7 from 3-6 p.m. Those ordering dinners can pick them up at the parking lot across from the Zoar United Church of Christ on Fifth Street.
The dinners are available by preorder only and include a half-chicken, potato salad, three-bean salad and a dinner roll. The cost is $10 per dinner, and funds will benefit the operation of and preservation efforts of Historic Zoar Village. The dinner is being prepared by Zoar volunteers.
"Like everyone else, we were impacted by COVID this year," said Tammi Shrum, site director of Historic Zoar Village. "We have not been able to hold a lot of our events, which are major fundraisers for us."
Those who can't make it to the Nov. 7 chicken dinner fundraiser may want to consider the pie fundraiser taking place now. With the busy holiday season right around the corner, the village is selling pies made by Der Dutchman that will come frozen for people to bake and enjoy whenever they want.
There are 10 different pie choices including no-sugar-added options and pumpkin rolls. Pies are $12 each and must be ordered by Nov. 5. Orders will be available for pickup at the Zoar Bakery on Nov. 24 from 1-3 p.m. Call 330-874-3011 to place an order.
Hours at the bakery also have been extended this season. The Zoar Bakery offers made-from-scratch breads, cookies, scones and other baked goods. Hours are Wednesday through Saturday from 11 a.m. to 5 p.m. and Sunday from noon to 5 p.m.
Zoar Store now online
Another way to support Historic Zoar Village is by shopping the Zoar Store, either in person or online at www.thezoarstore.com.
"We had been thinking about going online for some time, and when COVID hit, it just seemed like the right time to do it," said Kris Eddy, assistant site director.
The store is now carrying books and puzzles by Will Moses, grandson of the American artist Grandma Moses. A new partnership with Warther Cutlery has brought in cutting boards and etched wooden ornaments including one depicting the original Bimeler log cabin.
The 2020 Zoar Christmas ornament and Christmas cards also are now available, as are plenty of items handmade in Zoar at the Blacksmith Shop and Tin Shop.
Holmes County Pottery crocks, Erinn Laine candles, Westerwald Pottery, Zoar baking mixes, jewelry by local artist Jesse Edwards, essential oils, soaps, Bosler Honey from Dundee and locally made Zoar rug hooking kits are just a few of the items you'll find.
Membership and donations
ZCA memberships start at $15. Discounts on store merchandise and Zoar classes and workshops, along with free passes to special events, are just a few of the benefits of membership.
Donations to the ZCA are always welcome. To donate, send a check made payable to Zoar Community Association to P.O. Box 621, Zoar, OH 44697.
Why is Zoar so important?
"We are now three years out from our bicentennial celebration and from being named a National Historic Landmark," said Jon Elsasser, president of ZCA. "I think both of those things are pretty strong statements about the significance of Zoar."
Shrum agrees. "Being designated a National Historic Landmark District means the history here is not just important locally, but also on a national level," she said. "Through the Zoar Community Association and the Ohio History Connection, we have stewardship over 14 historic properties and the historic garden. It's very important to preserve that history and keep the site and its buildings intact. Zoar's historic site has an economic value and an impact on the local economy by bringing patrons to local restaurants and other businesses, not just in Zoar, but in Tuscarawas County."
"There aren't many national historic landmarks in Ohio," Elsasser said. "There are just two in Tuscarawas County, and I believe that makes a statement about the importance of those places. We want to continue to offer excellent educational opportunities, an insightful interpretation of history and preserve the buildings so people can enjoy the village for generations to come."
For dinner tickets call 330-874-3011, visit EventBrite.com or access EventBrite through the Historic Zoar Village Facebook page.