Orrville Area United Way campaign reflects challenges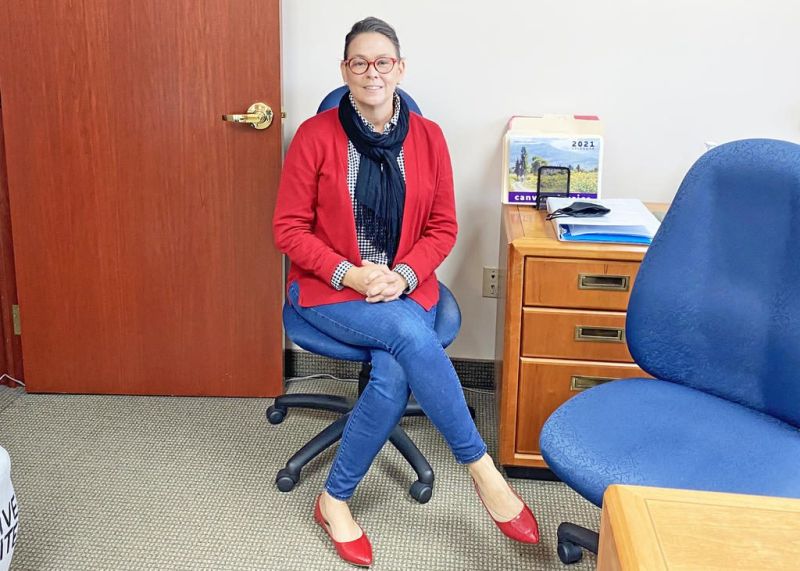 The Orrville Area United Way campaign this year is called "Now More Than Ever."
This theme was chosen to reflect the challenges to the community posed by the COVID-19 pandemic, according to Orrville Area United Way executive director Dawn Cazzolli.
"The feelings of uncertainty and disconnection about this situation have been a tough challenge for our community this year, and it looks like this will continue into next year," Cazzolli said. "Because of this, our 'Now More Than Ever' campaign reflects that reality and strives to raise funds to support the community in a number of the hardest hit areas."
According to Cazzolli, The Orrville Area United Way's partner agencies and donors have made significant progress in reducing unemployment rates, addressing food insecurity, decreasing poverty rates, educating people about the risks associated with drugs and alcohol, and increasing access to mental health services — all essential in the face of COVID-19.
Cazzolli, who became the executive director in the earliest heights of the pandemic back in April, said, "We are a proud community, and we emphasize that the money raised here stays here."
Cazzolli said the United Way goal for this year is $650,000, an increase of $50,000 from last year.
"We just are facing so many unprecedented challenges at this time. We are confident the community will step up for us as they always have," Cazzolli said.
This pandemic, Cazzolli said, has created a gap the organization desperately needs to bridge.
"We know that families and individuals have been hit hard this year. Now more than ever, our partner agencies need the community support United Way has provided for years."
Some of the needs in the community include reducing unemployment, addressing food insecurity and making sure mental-health services are available to those in need.
Mental-health services are a particular need this year because the pandemic affects loneliness from social isolation and other issues such as depression and substance abuse, according to Cazzolli.
"The agencies are really the boots on the ground. Their employees, their ideas and their volunteer contributors are critical to our mission," Cazzolli said.
Some of the agencies and programs the United Way supports include the Salvation Army, the Boys and Girls Club, the Viola Startzman Free Clinic, Dolly Parton's Imagination Library, the Orrville YMCA, NAMI and others.
The Salvation Army, for example, sponsors the "backpack program." It was recognized that a significant number of Orrville students were experiencing food insecurity at home on the weekends, where they couldn't access school meals.
"The Salvation Army packs bags with meals for the student to have over the weekend," Cazzolli said. "It is critical that every student knows they're important."
Cazzolli said the Salvation Army is always in need of donations, especially shelf-stable things like protein drinks, macaroni and cheese, and canned goods.
Many companies in the area are especially strong supporters, marshalling donations from their employees and matching those donations in some cases, Cazzolli said.
Cazzolli said the J.M. Smucker company is a perennial strong supporter.
"For one thing, they always match employees' donations at 100%. And besides that, they always make a generous corporate donation," Cazzolli said.
Other out-of-town companies that have Orrville employees often allow those employees to designate their United Way donations to go to Orrville.
Recognition in the campaign is given for contribution levels at $750-$1,124 for Bronze, $1,125-$1,499 for Silver, and $1,500 and above for Gold.
Cazzolli said contributions at any level provide much-need support for the agency.
"We all have a chance to make a difference in the lives of people right here in the Orrville area. By investing in the Orrville Area United Way, community support and generosity create positive change in the lives of our friends, family members and ourselves," Cazzolli said. "My mom always told me, 'Don't judge anyone else until you've walked a mile in their shoes,' and I think this really applies now. Because of the pandemic, people who've never needed help before are now finding themselves in need."
Those wishing to donate can visit the Orrville Area United Way website at www.orrvilleareaunitedway.org, its Facebook page or mail a check to Orrville Area United Way, 140 E. Market St., Orrville, OH 44667. Those with questions can call 330-683-8181.