Wooster High harriers relieved to finally be running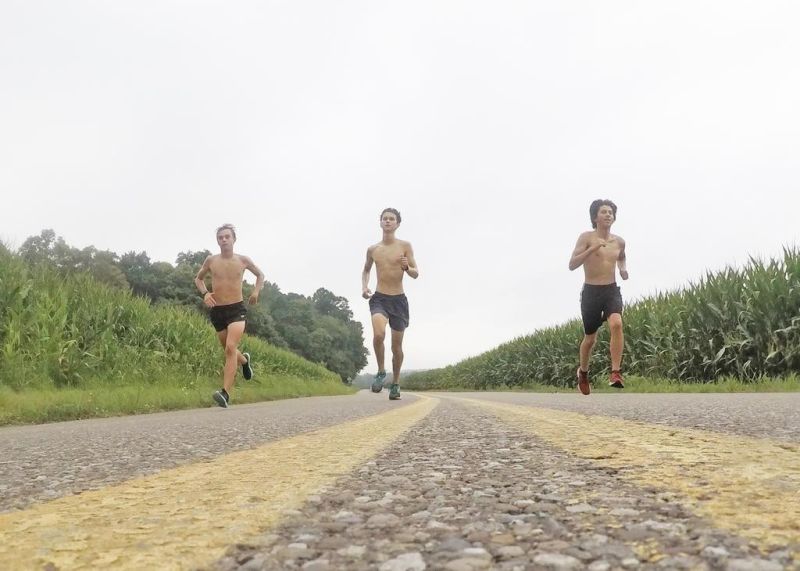 An unusual season is facing Wooster High School's cross country teams as they are forced to face obstacles that no sports teams have ever had to overcome.
WHS boys coach Doug Bennett, entering his 22nd season, hopes to add another Ohio Cardinal Conference championship to his resume. "I am excited to watch the entire program develop and come together with the goal of improving with each practice, each day, each week and each meet," the longtime coach said.
With the uncertainty of the season due to the pandemic, concerns over lack of practices, the need for freshman to grow accustomed to new coaches and new teammates is the least of this team's worries. "The freshmen have been very receptive to adapting as we practice together in this new way of being together," Bennett said.
Many fall athletes were forced to take leadership roles over the summer due to limited coach interaction. That role on the boys cross country squad landed on returning upperclassmen Lucas Niro and Ashton Dunlap. Freshman Jackson Stansifer is a newcomer Bennett said to keep an eye on.
The General boys will look to better last year's third-place finish in the OCC. The WHS girls were also third in the conference a year ago and only lost two seniors. The boys team graduated a whopping seven harriers from the 2019 team.
This season the cross country teams will only have dual meets to limit the amount of people competing together. Wooster had its first home meet of the season on Sept. 1, a win over OCC foe West Holmes, and also swept visiting Cloverleaf and Smithville on Sept. 8. Leading the way for the Generals in that meet with 17:37 was second-place finisher Ashton Dunlap, followed by teammates Theo Ollier (18:09) in fourth, Trent Kuzma (sixth), Lucas Hootman (seventh) and Ethan Keating (ninth) in the top 10.
The Generals also will run on their home turf in the conference meet, which will be held in Wooster on Oct. 17.
In the girls' half of the Sept. 8 meet, Cloverleaf ran past Wooster 23-50, followed by Smithville with 68 points. Wooster was led by Marion Dix (fifth, 21:17) and Rachel Cornelius (sixth, 21:24). Audrey Miller (10th), Isabella Hohman (13th) and Erin Harlan Gonzalez (16th) completed Wooster's top five.
Holly Pope has added Wooster girls cross country coach in 2020 to her list of duties, which already included girls lacrosse coach. She took over a team that won the Wayne/Holmes Invitational in addition to its third-place OCC finish, then went on to place ninth in the Div. I Medina D-I District.
"This was only our second meet of the year, and I think in the first one we were just kind of shaking off the cobwebs," Pope said. "The competition was pretty stiff today, and our girls did a really nice job of working together. We talked about focusing on place, not pace today, and I thought they did a nice job of working together. I kind of had a big middle pack, and then they broke off and they did a really nice job."
Aaron Dorksen contributed to this report.