Young Generals enter new year without a setback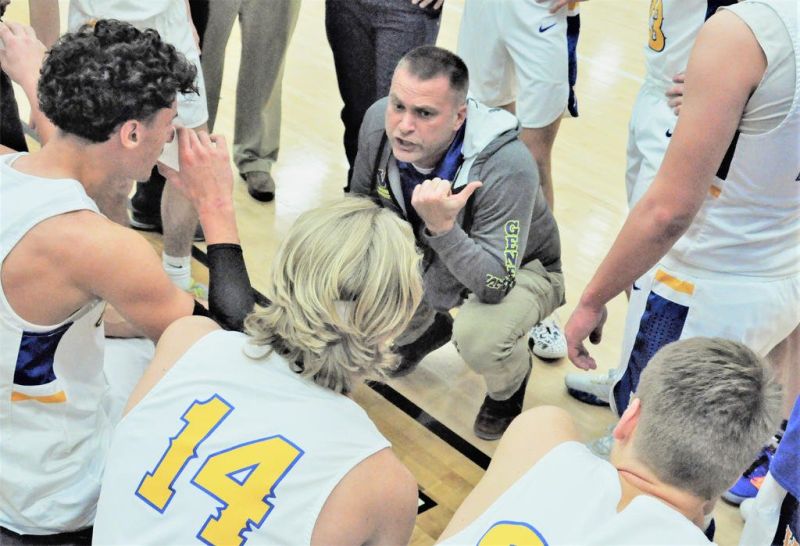 These Wooster Generals never were destined to be as spineless as those Washington Generals, basketball's dismal doormats dedicated to defeat every time they lace up against the Harlem Globetrotters.
But the young WHS cagers, drilled by minuteman Michael Snowbarger, were not supposed to be this good either, not yet anyway.
Tabbed too green to be a viable threat early on, the Generals on Oldman Road defied expectations, winning all seven of their games before Santa blasted off from the North Pole. Already having chalked up victories over the likes of Strongsville, Mansfield Senior, Copley and previously unbeaten Dover, it's unlikely Wooster will enjoy the luxury of sneaking up on an opponent any time soon.
The target was squarely on the Generals' backs when they resumed Ohio Cardinal Conference action at home against West Holmes on Dec. 27. The final outcome was the same, as Wooster ran its string to eight straight with a 70-52 triumph over the Knights.
"When you start three sophomores and two seniors, you're very young," Snowbarger said before his team took the floor at the College of Wooster in the sixth and final game of the WQKT-Steve Smith Holiday Hoops Classic on Dec. 21.
"And playing the types or programs we've played, I don't think I would have believed it either. But the younger kids have been playing great, and you have to tip your hat to the senior leadership we've had. The seniors have kind of brought the young kids along and taught 'em how they need to play for 32 minutes."
Snowbarger's strategic tutelage aside, the veteran marching orders are provided by seniors Reece Mitchell, a 6-foot guard, and Ezra McKee, a 6-5 forward, along with the 6-4 Steele Morgan. The quickly maturing sophomores include 6-4 forward Micah McKee, 6-1 guard Drew Dossi and 6-4 transfer Brayden Hamilton, who had to watch some of the pre-Christmas action from the bench as he awaited MRI results on a knee injury.
In Hamilton's absence, 6-0 junior Owen Roach has given just the type of aggressive hustle the Generals needed.
The two McKees moved into the Wooster school district from Florida last year. Hamilton was at Brunswick until late-September.
"I think we just come out and play as hard as we can every game. That's our expectation," Mitchell said. "We just put everything we have on the line. That means our bodies, our energy, everything we have."
Mitchell said because of his prior knowledge of the team's up-and-comers, he hasn't been surprised by the play of the sophomores in particular.
"It's really no shock. They've been playing great since the first game. It's like they're veterans already out there," Mitchell said. "Everyone is just playing so well together, and we get along so well as a team. It's just all coming together. Every game we play we just have to keep getting better as a team."
Snowbarger is known as a coach who asks for all-out effort from his players. His draining practices prepare the students for demanding game situations. Any opponent of the Generals must be prepared to face helter-skelter conditions.
"We've kind of prided ourselves on the defensive side," Snowbarger said. "We want to get after it. Coaches always say your shot comes and goes, but your defense is always going to be there. That's the way the program has taken shape, and the kids have accepted the role that we're gonna sit down and guard on the defensive end and make it harder for teams to score."
Pure hustle plays a huge role as well. If there's a loose ball on the floor, look for the Generals to pounce.
"We've grown up with this for the past four years," Mitchell said of his fellow seniors. "It's always been an expectation that you just play your hardest. It's what we've grown up with. If you're giving it your all and you're putting your heart on the line, that's what he wants."
Snowbarger prefers his players stay in the moment and not get caught up in hoopla or looking too far down the road. "We just need to get better every night," he said. "We're a young team. We can't worry about the conference. We can't worry about the tournament or where we might stand in the tournament."