Zoar Road Gun Glub youth trap team compete in national event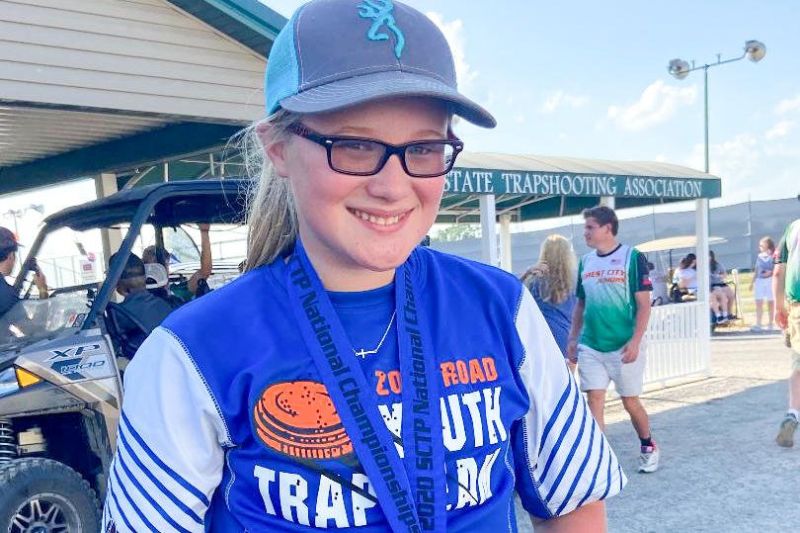 The Zoar Road Gun Club youth trap team competed in the 2020 Scholastic Clay Target Program national championship at the Cardinal Shooting Center in Marengo, Ohio on July 17 and 18. The team of 16 competed against 1,523 other athletes from 31 states.
The rookie squad of fifth grade and under finished fifth in the nation, competing against seven other squads, shooting 418/1,000 targets. Squad members were Garrett Smith, Parker Miller and Lizzie Smith.
The intermediate squad of grade 6-8, in its first year in the division, finished sixth in the nation, shooting against 17 other squads. They shot 777/1,000 with squad members Brady Hupp, Ryan Lengler, Riley Milburn, Jake Alborn and Braxston Porter.
The senior varsity squad of high school age and at least two years in division finished 50th out of 84 squads, shooting 909/1,000 with squad members Colt Swoger, Nathan Ross, Jake Shutt, Colton Murphy and Austin Marshall.
The open division/mixed division kids placed 117 out of 140 squads, shooting 465/1,000 with squad members Drew Romig, Zachary Peters and Kenneth (Hunter) McLaughlin.
Lizzie Smith from the rookie squad was able to shoot a 169/200, earning her the 2020 SCTP Rookie Ladies National Champion title.
If interested in the program, call coaches Jason Owens at 330-204-3094, Mike Smith at 330-243-1133 or Chad Smith at 740-502-2923 after 4 p.m.