Wayne Co. Sports Hall of Fame spruces up its home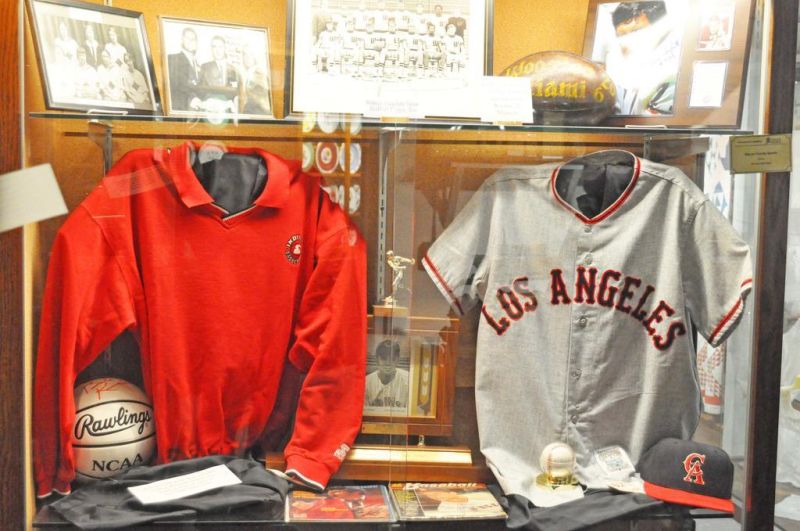 When is a museum more than a bricks-and-mortar time capsule? When does it become a living, breathing monument to those whose very lives are immortalized within?
The answer is not complicated: when it is a Hall of Fame — better yet, a sports Hall of Fame bent on preserving the names, faces and actions of athletes and teams that have rightfully earned their place among the best of all time.
Some such heroes may even have lived in the house next door, may have cemented their distinct, memorable chapters in local sports annals on a nearby field or in a commonly frequented gymnasium.
And that is why since 1975 there has been a Wayne County Sports Hall of Fame.
"We need a Hall of Fame in the county," longtime trustee and incoming President Aaron Dorksen said. "To think that this little county, especially in a five-year span, produced the likes of Bobby Knight, Dean Chance, Dick Schafrath, and maybe the lesser-known Bill Musselman and well before them, of course, Charles Follis. There are many women too. The list goes on and on. Wayne County is rich in sports history."
It goes almost without saying that Dorksen is "The Natural" when it comes to his allegiance to the many local inductees. For nearly 25 years he's personally documented their history-making achievements as one of the most prolific sports journalists in Wayne County.
Out of Bowling Green State University, Dorksen wrestled with his options: newspaper reporter or history teacher/coach. He became sports editor of The Daily Record and even authored a book of his favorite local sports highlights. Now an insurance sales associate and part-time DR sports correspondent, Dorksen soon will take the WCSHOF reins from current President John Foster.
The man known around town simply as "Doc" first became a member of the hall's board of trustees in 2003. Like those before him, he'll serve a two-year stint as president of the self-sustaining organization that is responsible for the ongoing prosperity of the local sports sanctuary.
Though formed in the mid-'70s, the Wayne County Sports Hall of Fame for years did not have an actual roof over its head. It wasn't until 2003 that the Wayne County Historical Society offered space above the general store in the society's eight-building compound just off East Bowman Street. The Hall organizers desperately needed a place to display a variety of photos, uniforms, jackets and other memorabilia that for years had been gathering dust.
Now an expansion project is in high gear. In addition to the hall's upstairs gallery, a portion of a well-conceived, snaking basement tunnel under the Historical Society complex is being adorned with framed sports photographs, plaques and other valuable keepsakes. Definitely still a work in progress, the lower portion of the Hall of Fame may be ready when the village buildings are opened for the upcoming spring/summer season.
"That's the goal," Dorksen said. "We've been renovating and redoing a lot of the stuff that we had upstairs, and we have things in storage above the general store. It's nice to be able to expand into the trophy cases and then in a long hallway. And we're working on some banners. One of the banners is going to show every high school in Wayne County and what team state championships they've won."
As a destination Wooster markets itself as a city that keeps tradition as part of its future.
The Wayne County Sports Hall of Fame is undeniably on that same mission.