Administration reverses decision, Wooster fall sports to start on time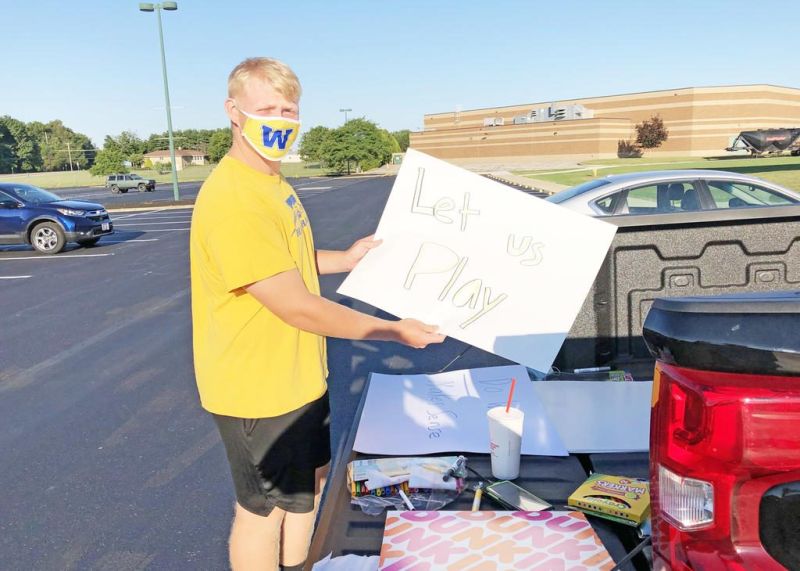 The Wooster City School District's athletic department and administration met Sunday night and decided to allow all of its fall sports season to begin as originally scheduled.
Wooster had decided last week to delay the start of the school's football and boys and girls soccer games, and cheerleading and marching band activities until Oct. 1.
But Friday, the Ohio High School Athletic Association announced that if high school football games are approved by the Governor, all teams will enter the playoffs beginning Oct. 9 and the state championship games will be played no later than Nov. 21.
With the change, Wooster will now open on Aug. 28. The Generals are scheduled to host Orrville that night. Schools may keep their first six previously scheduled games, but all regular-season football contracts are now voidable by either school, especially in the event that conferences redo their league schedules to fit into the first six weeks. In addition, the OHSAA will determine new playoff regions in September. Schools that are eliminated from the playoffs may continue to schedule regular-season games up until Nov.14.
In a release Sunday night, the Wooster City Schools District announced that if the Governor and the Ohio Department of Health approve the OHSAA proposal, Wooster High School will be competing in the regularly scheduled season. More details will be forthcoming.
Saturday, members of the WHS football team, some parents, and other fall athletes met at Follis Field to protest the administration's original decision to delay the season. Another protest was to take place Monday in front of the Board of Educatiuon building in downtown Wooster, but the status of that event is unclear.
Now, apparently, it's up to Gov. DeWine again.