After strong fall, Wooster High teams eager for winter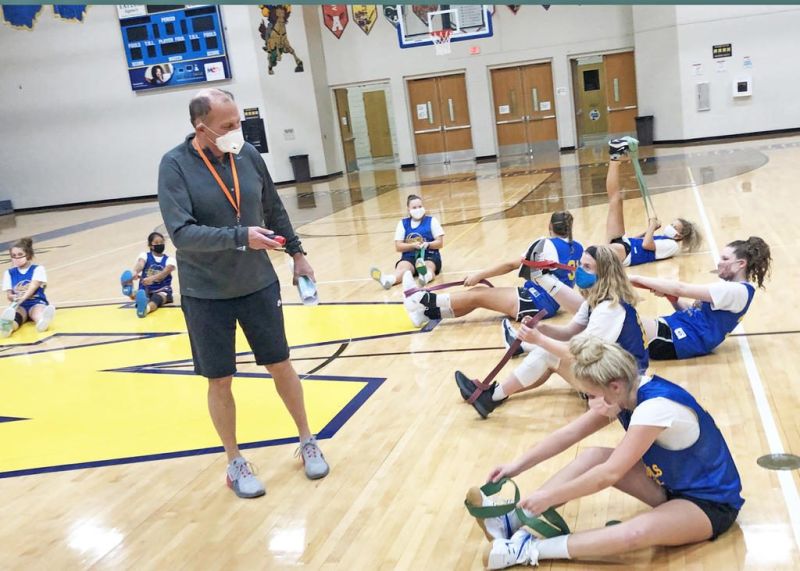 There were many people who doubted if teams would make it through the entire OHSAA fall sports season due to the COVID-19 pandemic.
A lot of athletes and coaches at Wooster High School are especially glad they did. Memories that will last a lifetime were made, highlighted by Ohio Cardinal Conference titles in football, volleyball, boys soccer and girls tennis.
Although COVID-19 numbers are up statewide and nationally in recent weeks, OHSAA winter sports athletes are slated to start their seasons on time. As of Nov. 10, there will be no delay to the start of the season or scaled-down schedule for just league games as we saw in the fall.
"We're planning to move forward as planned unless directed otherwise by the Governor's Office or Ohio Department of Health," said Bob Goldring, an Orrville graduate who's the senior director of the OHSAA.
The OHSAA website includes sport specific requirements, recommendations and modifications for the different winter sports.
OHSAA basketball teams have already started practicing. The girls season is slated to start Nov. 20, with the state tournament March 11-13. Boys basketball will open Nov. 25, with the state tourney March 18-20.
Wrestling teams can officially start practices Nov. 13, the season will begin Dec. 3 and the State Individual Tournament is slated for March 12-14. The Ohio Wrestling Coaches Association has taken over the State Duals Tournament.
Wooster swimming and gymnastics teams are also working full speed ahead to begin their seasons.
"We are cautiously optimistic that winter sports will start on time," Wooster athletic director Joe Rubino said. "Right now, we have no information from the Ohio Department of Health or the OHSAA to indicate to us that there will be a delay of winter sports."
None of Wooster's fall sports games had to be canceled due to COVID-19 for any sports.
"I'm so grateful for the work and cooperation of our athletes, their parents, our coaches and our community as they have worked with us to successfully finish fall sports and move into the winter season," Rubino said.
Wooster girls basketball coach Mike Baus said his players have been following safe COVID-19 protocol since starting summer workouts.
"Our girls are used to it," said Baus, who uses an electronic whistle so he can coach with his mask on. "It's been around long enough now that it's become part of life.
"We go above and beyond what I think some schools do," Baus added. "We take temperatures and ask the (COVID) questions before each practice. It helps us sleep better knowing we're doing all we can."
The Wooster girls will open the season by hosting Massillon on Nov. 21.
"It's always in the back of my mind that the numbers are rising, and then you see in the papers where professional athletes or politicians test positive," Baus said. "I'm proud of the way our girls have handled this and they're doing all they can to have a safe season. One slip-up could lead to a snowball effect."
Wrestling is a sport that some onlookers have extra concerns about, but those who know about the ins and outs of the sport realize they've always been extra careful to sanitize mats and practice safe hygiene due to the close contact.
"I am hopeful that our wrestling team can get the season in," Rubino said. "With the returning seniors that we have, including state qualifier Joey Lyons, and a number of young wrestlers in our program, we feel momentum with this team and coach Mitch Riker right now.
"The work to be done for wrestling in light of COVID is not more strenuous than other sports, just different. The state guidelines dictate what we can and can't do and how we can reduce risk with mandated measures, but that doesn't mean it's harder for us this year. We just have to be flexible and willing to do whatever it takes to ensure that the kids are as safe as possible.
Aaron Dorksen can be reached by email at aarondorksen24@gmail.com. Follow him on Twitter at @aarondorksen.