H.S. winter sports teams in Wayne anxious to start season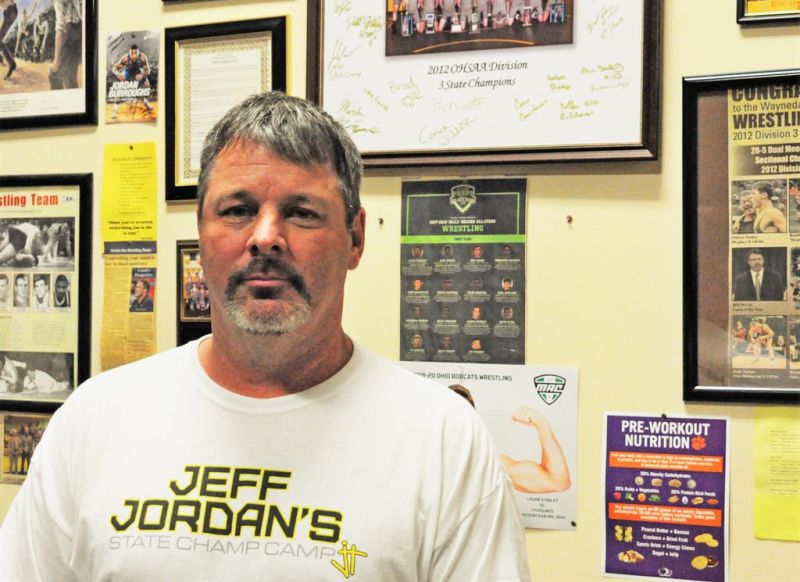 Waynedale wrestling coach Louie Stanley is optimistic that his team will get the chance to compete this season, even if it's a different schedule than grapplers and fans are accustomed to.
"It will be more like it was 30 years ago, with lots of dual and tri-meets," Stanley said. "They've nixed all of the big tournaments that are held annually early in the year, like the Ironman. Hopefully, by the end of January they will feel like we can start having some bigger tournaments."
Stanley, who coached the Bears football team this fall, is proud that not one fall sports athlete at the school tested positive for COVID-19. The school had to sit out several dozen athletes at different points due to contact tracing, but none of them wound up becoming infected.
Although COVID numbers are up statewide and nationally in recent weeks, OHSAA basketball teams have already started practicing. The girls season is slated to start November 20, with the state tournament March 11-13. Boys basketball will open November 25, with the state tourney March 18-20.
Wrestling teams can officially start practices November 13, the season will begin December 3 and the State Individual Tournament is slated for March 12-14. The Ohio Wrestling Coaches Association has taken over the State Duals Tournament.
Unlike during the fall sports season, there wasn't a schedule delay announced or plan to reduce the number of games as of November 10.
"We're planning to move forward as planned unless directed otherwise by the Governor's Office or Ohio Department of Health," said Bob Goldring, an Orrville graduate who's the senior director of the OHSAA.
The OHSAA website includes sport specific requirements, recommendations and modifications for the different winter sports.
Orrville athletic director Audrey Zuercher said she's thankful that student-athletes were able to have nearly full seasons this fall and hopes interscholastic competition can continue in the winter.
"Our No. 1 priority is the kids," Zuercher said. "I hear coaches telling the student athletes all the time 'control the things you can control.'
"I think that is good advice for all of us during the current climate. We can't control if the season gets pushed back. We can't control the virus. We can't control what the OHSAA or the Governor decide. But we can control the here and now, so our athletes and coaches are preparing for the season. They are working hard and getting a little better every day in anticipation of starting games in a few weeks."
Stanley cringes when some people question if the wrestling season should be canceled, or pushed back due to added COVID concerns because it's a "close contact" sport.
"All the extra sanitizing things they're asking people to do, we've always done those in wrestling," said Stanley, whose wrestling teams are annually among the best in not only this area, but all of Div. III. "I tell people, 'I wouldn't eat a cookie that fell on someone's carpet, but I'd eat one off a wrestling mat that had been sprayed (with sanitizer).'
"We've always kept the mats extremely clean. I've always sprayed down the walls, drinking fountains and told our kids to use common sense, like take your vitamins, eat well, get rest and don't go see grandma and grandpa if you're sick."
Last season's state basketball and wrestling tournaments were canceled and it would be a devastating blow to athletes, coaches and families if it was nixed for a second year in a row. However, state leaders must also balance what they feel is best for the citizens of Ohio.
The Illinois High School State Athletic Association recently pushed wrestling back to a summer schedule, going from April 19 to June 26.
"I really hope we have a season," Stanley said. "We have about 95 percent of our team back and are expecting big things."
Aaron Dorksen can be reached by email at aarondorksen24@gmail.com. Follow him on Twitter at @aarondorksen.