Six local athletes earn All-Ohio hoops honors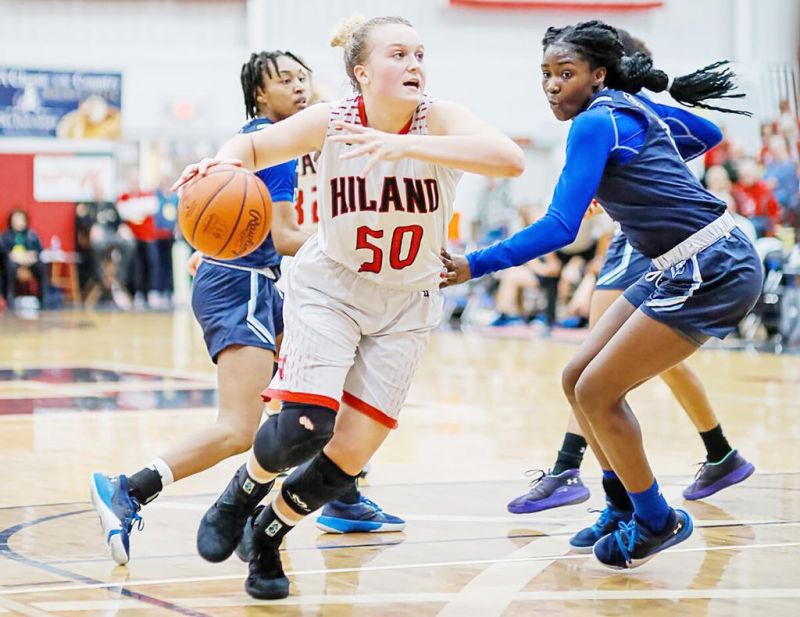 With the year of high school basketball in Ohio still hanging in the balance with the state tournaments being suspended, the Ohio Prep Sportswriters Association doled out its year-end honors to athletes who have worked hard to perfect their craft on the hardwood. A sextet of area student-athletes found themselves being honored at year-end.
For the Hiland Lady Hawks, three juniors parlayed their talent into All-Ohio nods. Zoe Miller scored 18 points per contest to garner first team All-Ohio honors. Joining her as a member of the special mention team was point guard Morgan Yoder, who averaged 15 points a contest, while guard Brynn Mullet scored 12 points per game in securing a spot on the honorable mention All-Ohio squad.
The Lady Hawks' trio of Miller, Yoder and Mullet marks the fifth time a threesome from the Hiland program has pulled off that feat. In 2004, Launa Hochstetler, Leah Hochstetler and Lindsay Stuckey earned the honors and that feat was duplicated in 2005 by those same three, with Launa Hochstetler earning Div. IIV Player of the Year. In 2009 the trio of All-Ohioans consisted of Hilary Weaver, Karli Mast and Katelyn Stuckey, with Weaver earning Div. IV Player of the Year.
Having made the move to Div. III, Hiland placed three All-Ohioans in 2017 when Angela Troyer, Kennedy Schlabach and Morgan McMillen all made the team.
Those teams all paled in comparison to the 1999 team, which placed a whopping four members on the All-Ohio team. That year, Erin Hostetler, Jill Yoder, Kim Mast and Jen Todd all played their way into state honors.
Garaway senior Kallie Regula scored 17.4 points per contest in becoming a Div. III special mention All-Ohioan. West Holmes junior Katie Sprang averaged 13.2 points per contest in working her way into a spot as an All-Ohioan on the Div. II honorable mention team.
The only male athlete in the Holmes County area to find his way on to the All-Ohio team was Hiland senior Sam Habeger. Despite missing some time with a leg injury, Habeger averaged 12 points a game and was named as a Div. IV honorable mention All-Ohioan.