Knights JV wrestlers finding plenty of success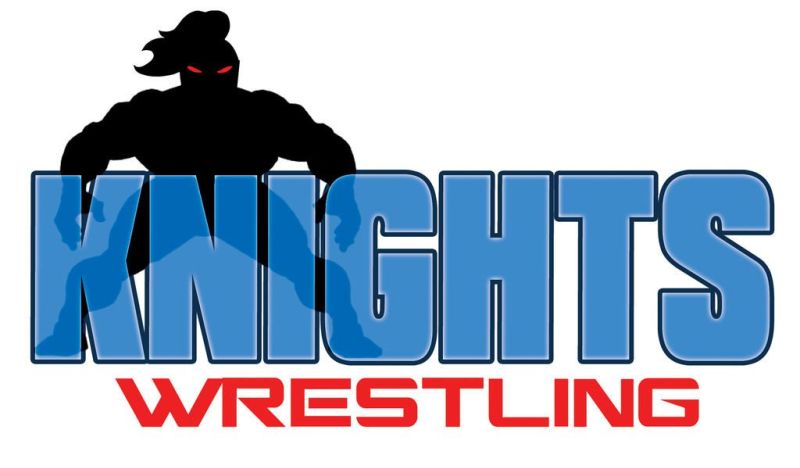 The past week of wrestling was a tough one for the Holmes Area Wrestling Club Elementary Attack Team as the squad posted a 1-3 mark in dual meets.
The lone W for the grade-schoolers was a 155-36 beatdown of Wooster in Ohio Youth Wrestling Association Mid-Ohio Division duals on Sunday, Jan. 9 at Wooster High School. In the remaining two OYWA duals, Apple Creek Waynedale downed the Attack Team 90-46, and Mansfield Madison came out with a 48-37 triumph over the Attack Team. Earlier in the week on Wednesday, Jan. 5, the Attack Team was humbled by Indian Valley 86-18.
"Although the score may not show it, we wrestled great today," Attack Team volunteer head coach Jarret Mathie said following Sunday's action. "Waynedale got the best of us yet again, and being our biggest rival, it stings. However, we wrestled their team much better than three weeks ago.
"The hard work the team put in at practice on Thursday really showed in our dual against Wooster. We wrestled with some real purpose, and it was fun to watch. We finished up with a small Madison team. I believe they only had about 12 wrestlers. Again, we wrestled well but came up just short. All in all for the day, I was very pleased with how the team competed."
Reflecting on the loss to Indian Valley earlier in the week, Mathie said, "Wednesday against Indian Valley was a tough one for us. We knew going in they were going to be a very good squad, and we did not wrestle well. Put those two things together and you can see how the score was lopsided. After the dual we challenged them with a tough practice on Thursday evening, and they responded well."
The Attack Team, now 6-7 in dual meets this season, will practice the next two weeks before stepping back into competition on Sunday, Jan. 30 at the OYWA Mid-Ohio Division All-Star Tournament.
JV wrestlers win 19-of-25 matches at Iron Boy No. 2
A group of eight West Holmes High School junior varsity wrestlers had a very good night of wrestling, winning 19-of-25 matches at the Iron Boy Match-Ups No. 2 on Monday, Jan. 10 at Marlington High School near Alliance.
"Pretty good night at Marlington," Knights assistant coach Andy Toye said following the action. "The kids all got some good competitive matches. They got a chance to work on some things and saw some success."
Posting perfect marks were Rome Thomas (freshman, 138/144 pounds, 4-0 record), Mac Miller (freshman, 120, 3-0) and Gabe Averbukh (freshman, heavyweight, 3-0).
Macin Miller (freshman, 113) ended his night with a 3-1 mark, Cylie Couch (junior, 113) finished 2-1, Braylen McKinney (freshman, 215) was 1-1, Darren Gallion (freshman, 150/157) finished 2-2 and Garrett McCluggage (freshman, 113) went 1-2.
The Knights junior varsity team will next step on the mats on Jan. 29 when they compete at the Tigers JV Invitational Tournament at Galion High School in Galion, Ohio.