Lady Knights catch fire late, Pirates get past Hawks in extras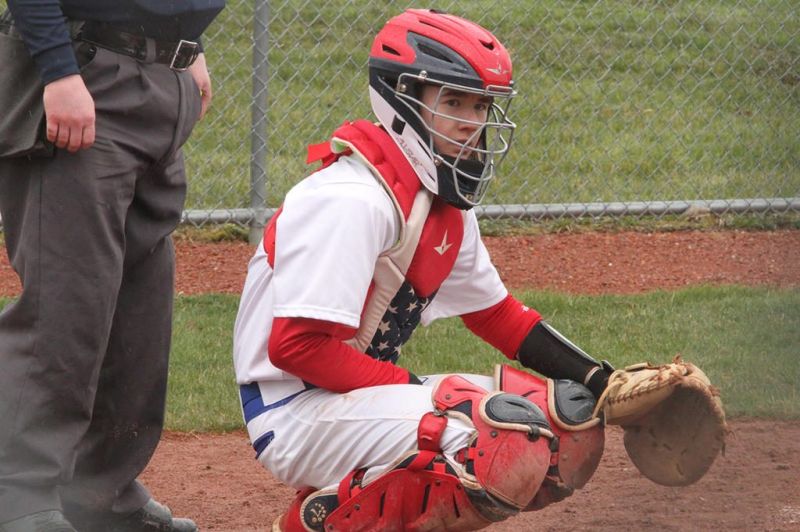 Softball
West Holmes 3
River View 1
The Lady Knights bunched three runs into the fifth inning versus River View in the sectional opener for both teams, and that would be all the scoring necessary to post a 3-1 win behind a strong mound performance from Madison Clark.
Clark was brilliant on the mound, allowing just the one earned run, walking none and striking out three en route to improving her record to 7-6 on the campaign.
She got offensive help from Kali Woods and Peyton Carathers, who each banged out a pair of hits; Keegan Uhl, who drove home a run; and Avery Yoder, who posted three hits including a pair of doubles that drove home two runs.
West Holmes 16
Wooster 6
The Lady Knights continued their recent string of success on May 10, pounding out a 10-0 victory over rival Wooster. All it took to claim the win was an impressive 10-run outpouring in the second inning that put the game on ice. Uhl had a game offensively, providing three hits including a double and triple, driving in a pair. Addison Yoder went 2-of-4 with a double and two RBI, Avery Yoder doubled and drove home a run, and Kenzie Woods drove home three runs.
The offensive outpouring made a winner of Addison Yoder, who improved to 3-7 on the year by going six strong innings, allowing the three earned runs while striking out six. The win improved West Holmes' record to 10-13 on the campaign.
West Holmes 13
Fairless 7
The Lady Knights pushed across five runs in the top of the seventh inning to blow open a close game and surge to a 13-7 win over Fairless on May 5. Felicity Cline went 3-of-5 with 2 RBI to lead the Lady Knights. Uhl and Kenzie Woods also added three hits to the hit parade, with Woods smacking two doubles while driving home three. Maddie Clark added two hits including a triple and an RBI while Jocelyn Lucas went 2-of-4 with an RBI.
Clark went five innings to earn the win, allowing two earned runs, striking out four. Addison Yoder pitched the final two innings, picking up the save, not allowing a hit while striking out three.
Garaway 14
Buckeye Local 1
The Lady P's got things going the right way in tournament play, attacking from the first inning, where Isabelle Tetreault retired Buckeye Local in order. Her teammates then came in and put up a five-spot, batting around in the order, giving her more than enough runs to record an easy 14-1 victory on Monday, May 9.
Offense hit around in the bottom half, scoring five runs. Overall, the offense produced 14 runs on 15 hits and committed zero errors on the defensive side in support of Tetreault, who tossed a complete five-inning game, scattering four hits, allowing one run and striking out five Panthers hitters.
Jordyn Keim had a big day at the dish, slamming a single, double and home run, driving in four while scoring three runs. Tetreault helped herself with three hits and two RBI; Jody Mast recorded a pair of hits, three runs and three RBI; Meghan Petitte slapped a pair of singles and drove home a run; and Amia Proper singled, doubled and drove in one, as did Grace Yoder.
Garaway 12, Hiland 0
In the opener of the Garaway versus Hiland softball game in Sugarcreek on Saturday, May 7, Petitte's grand slam and six RBI game highlighted a quality game for the Lady P's start to finish. Shelby Gerber would add two runs, and Mast would tack on a pair of hits and score twice.
Garaway 19, Hiland 2
Game two of the crosstown rivalry went to the Lady P's as well. Garaway used a four-run first inning and a big eight-run third inning to coast to a 19-2 victory over Hiland. Garaway scored 19 runs on 16 hits in game two of a double-header at home. The offense was led by Petitte and Keim, who each had four hits and three RBI in the game. Tetreault added two hits and two RBI, Shelby Gerber racked up four RBI, and Lexi Erb scored twice for the winners.
Isabelle Tetreault got the start in the circle and pitched a complete five-inning game in which she set two school records, one for most strikeouts in a season. She is currently sitting at 183 strikeouts with the previous record being 180. Tetreault also broke the school record for most wins in a season as a pitcher with 15. The previous record was 14. She finished game two surrendering three hits and two runs and racked up 12 strikeouts.
Baseball
WHHS 9
Mansfield Senior 0
The West Holmes Knights posted an efficient 9-0 victory over Mansfield Senior on May 5 in Mansfield, where two pitchers combined on a no-hitter. Carson Tanner threw six shutout innings of no-hit ball, allowing a lone walk while adding 12 punch-puts of Tygers hitters. The Knights were paced at the dish by Hunter Aurand's three hits while Rudy Hershberger, Micah Martin, Tanner and Dylan Robinson all added two hits apiece. With the win the Knights improved to 11-10 on the year.
Wooster 1, West Holmes 0
The Knights and Generals had a supreme pitcher's duel on Tuesday, May 10, where the Generals held off the Knights and earned a 1-0 win. In the loss WHHS starter and tough-luck loser Noah Clark twirled a brilliant gem, allowing the lone run on five hits while striking out four.
Unfortunately, the Knights could garner just four hits, with Gino Dinardi, Micah Martin, Brody Allen and Hunter Aurand collecting one apiece. The loss dropped WHHS to 11-11 overall and 5-6 in league play.
JV Baseball
West Holmes 11
Mansfield Sr. 1
The Knights beat the Tygers 11-1 to improve to 6-2 in OCC play and 9-3 overall. Brayden Miller (6-1) was efficient on the mound, throwing four innings and striking out nine, with Sam Sprang recording the final three outs. The offense was led by Beau Norman and Graham Martin, who both had two hits each.
Tennis
In the Ohio Cardinal Conference tennis championship, West Holmes grabbed a fourth-place finish. Hunter Ellis placed third for West Holmes at first singles. He won his opening match against Ashland 7-5, 6-3, lost in the semifinals to top-seed Lexington, 6-0, 6-0, and then won the consolation match 8-3 against Mansfield Senior.
James Barr lost his first match to Mansfield Senior 6-4, 6-4 and had a bye in the next round before winning 8-1 against Mt. Vernon to place fifth.
Brody Schaad became the only West Holmes boys tennis player to reach the finals at the OCC at any spot besides first singles in school history. He started with a 6-2, 6-4 win over Mansfield Senior. In the semifinals he upset the number-two seed from Wooster, 7-5, 2-6, 10-6. In the finals he lost to the top seed from Lexington, 6-0. 6-0.
Trevor Miller and Jacob Miller won their first-round match against Mt. Vernon 6-2, 7-5. This was a nice win for the pair because they lost a close three-setter to Mt. Vernon earlier in the season. In round two they lost to the top-seed Lexington team 6-0, 6-0, then placed fourth with an 8-1 loss to Ashland.
Alex Pringle and Marcus Miller lost their first match to Ashland 1-6, 3-6 before a bye in round two. Their third match earned them fifth place with a win over Mansfield Senior 8-3.