NCAC, including College of Wooster, suspends athletics for rest of 2020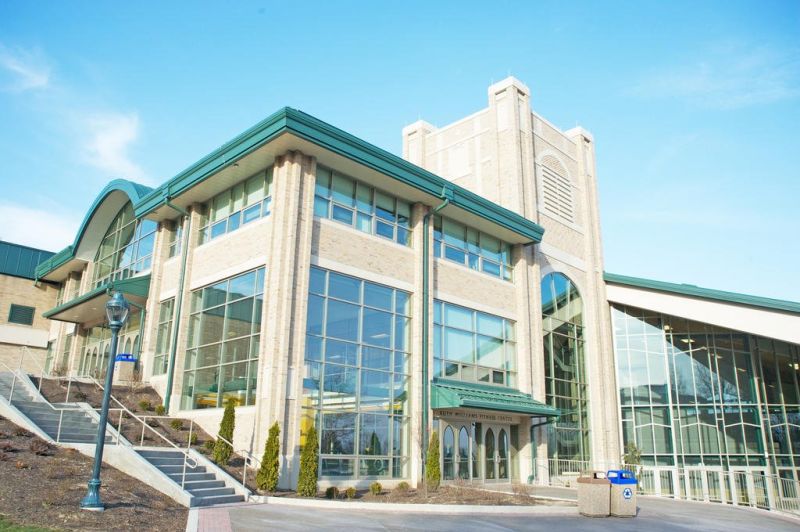 The North Coast Athletic Conference (NCAC), including The College of Wooster, announced it will suspend all intercollegiate competition through Dec. 31 amid the evolving COVID-19 pandemic, with the opportunity for winter, spring, and possibly fall varsity student-athletes to participate and compete in some form after Jan. 1, 2021.
"Sadly, the continued increase in the pandemic in many areas means that we cannot safely proceed with the conference competition we had planned for," said NCAC Executive Director Keri Alexander Luchowski in announcing the decision. She stressed that the "health and safety of our campuses and communities must be our highest priority," and recognized that "this new decision is deeply disappointing to our student-athletes, coaches, and really, to every single one of us."
Members of NCAC's Presidents' Council, representing Allegheny College, Denison University, DePauw University, Hiram College, Kenyon College, Oberlin College, Ohio Wesleyan University, Wabash College, Wittenberg University, and The College of Wooster, along with affiliate member Earlham College, made the unanimous decision after careful consideration of data, new NCAA safety and testing guidelines, and in consultation with public health experts.
"Athletics is a central part of the Wooster experience for many students, and the passionate Fighting Scots supporters from among our staff, faculty, alumni, families, and broader Wooster community," said Sarah Bolton, president of Wooster. "This is a heartbreaking decision that comes despite months of tireless planning by coaches, staff and many others on Wooster's campus and across our conference. Tremendous time and resources were invested to try to create safe conditions for a competitive fall season. Sadly, the current level of COVID-19 illness creates risks for travel and competition among colleges that are just too high at this time.
"We know this is incredibly hard for our student–athletes, and we are so sorry that their hard-earned seasons will be disrupted in this way. We will do all we can to create good opportunities for them throughout the year," added Bolton.
"This decision feels like we just got dropped from the pinnacle of a zero-gravity roller coaster. It is scary, but grounded in the best interests of our campus community and especially our student-athletes," said Amy Williams, Wooster's new athletic director. "The conference's leadership, as well as our team here at Wooster, worked extremely hard to explore ways to provide a safe competitive experience. As disappointing as the decision is to suspend competition for the fall semester, we look forward to the opportunities to practice together and to continue to develop the meaningful skills that sport teaches."
Despite the difficult decision to suspend competition, Wooster looks forward to engaging student-athletes, coaches and staff, and members of the Student-Athlete Advisory Committee (SAAC) on innovative ways of providing meaningful athletic experiences, including but not limited to, modified practices, skill development, strength and conditioning, and leadership and professional development opportunities.
More information will be posted under the FAQs as it becomes available. Student-athletes and their families can refer to Wooster's Fall 2020 Guide. Additionally, The College of Wooster will hold a conversation for student-athletes and parents next Tuesday evening, July 28, at 7 p.m. An email will be sent to student-athletes and their parents with the link to register.
Kevin Smith is Sports Information Director at The College of Wooster.