Looking for Holmes County's greatest sports moments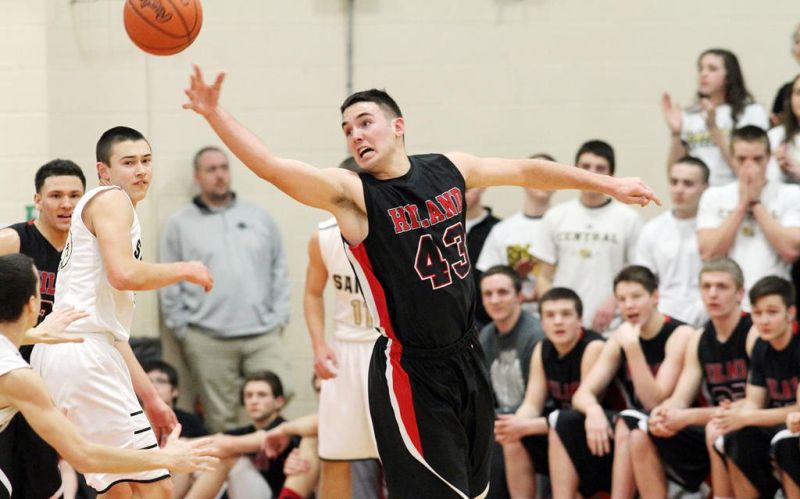 With area sports at a standstill so far this spring, many Holmes County sports fans and athletes are missing the competitive edge, that wonderful feeling of competing for victory and amassing some pretty swell memories through athletics.
With that in mind, we want to begin a trek to bring back your favorite sports memories from over the many decades. Sports don't have to be gone because we can relive those great moments over and over, but to do so, we want your input as to which moments were the greatest.
The greatest sports moments seem to live on forever in the minds of those who saw them and experienced the sheer elation associated with each shining moment.
Who could ever forget Seger Bonifant calmly stepping into the game-winning 3-pointer in a regional final thrill-fest win over Richmond Heights in 2012? Or how about Kennedy Schlabach's net-ripper triple from the corner of The Schottenstein Center at the buzzer that sent the Lady Hawks into the state finals?
Perhaps a Brady Arnold dazzling punt return for a touchdown, a game-winning score or Todd Ropp lifting the Hawks over Tuscarawas Central Catholic by hitting an improbable buzzer-beater that set off Hiland's riotous celebration?
Perhaps Conner Troyer's stumble, tumble and roll across the finish line in the 300 meters at state track and field or maybe the time Keaton Leppla found Ryan Neer under the bucket for a game-winning score over Dover as time expired for the win or Tyson Gingerich's ridiculous sprinting over-the-shoulder catch at the state baseball tournament that helped the Hawks secure the school's first baseball title?
Maybe Junior Raber's cold-as-ice three free throws to win a state basketball championship for Hiland in 1992? It could be any of the shining moments from WHHS legend and three-time state champion Colt Sponseller celebrating any one of his state titles.
Perhaps it was Lisa Cline's record-setting single-game scoring performance with the Lady Knights or a Lexi Lingler district home run in extra innings to give the Lady Pirates a softball victory? How about Layne Perone horse-plowing some poor defender in the corner of the end zone, where the steamrolled would-be-tackler could only watch half-dazed as the Knights' massive running back walked right through and over him?
Game-winning goals in soccer, quadruple overtime heroics, walk-off home runs and sprints to the wire are all part of what sports memories are made of.
What are the greatest moments in Holmes County sports history? That's what we want to find out from you. We are looking for your all-time favorite moments, whether they are from the 1930s or the 2010s, where the greats performed the greatest, underdogs shocked the world and individuals stepped up when someone had to come through and deliver a knock-out punch to an opponent's dreams.
We aren't looking for great games or incredible seasons; we just want submissions of that one shining moment, that singular freeze-frame in time that made a sensational memory for area sports fans.
Send us your very best memories of sports past in Holmes County, and we will create a compilation and relive some sports moments that are sure to warm hearts and even create a few goosebumps. Simply email your favorite area sports memories and how they took place to dmast@alonovus.com.