Orrville High names Matt Zuercher as football coach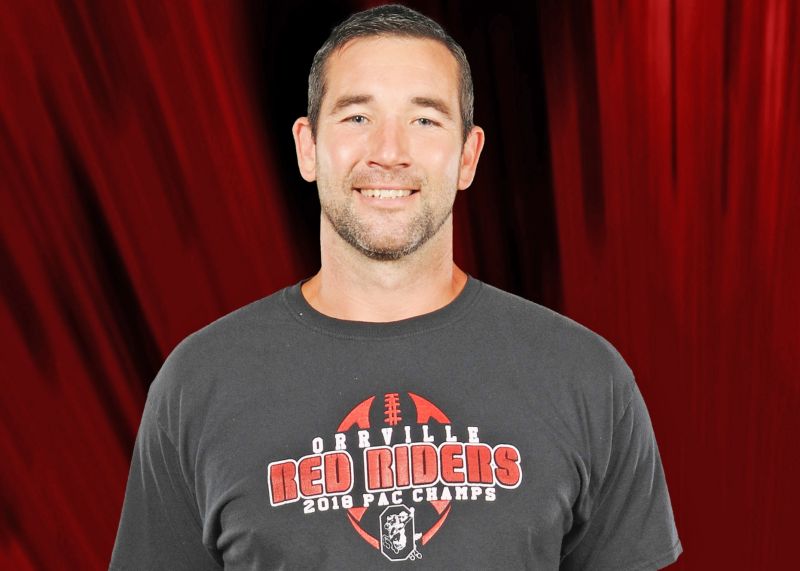 One of Wayne County's all-time football greats is taking over the area's all-time best program.
Orrville has hired Matt Zuercher as its new varsity football coach.
Zuercher led his alma mater Waynedale to a 58-57 record from 2006-16, including four playoff appearances. He had been an Orrville assistant the last four years under Doug Davault, who announced his retirement in November.
Zuercher called the majority of plays in his first year as offensive coordinator for Orrville's 2018 Div. V state title team after joining the Riders' staff the previous year.
A member of the Wayne County Sports Hall of Fame, Zuercher ranks among the all-time area leaders for most tackles in a game (24), season (162) and career (559). He's also among the Waynedale career leaders with 2,630 career rushing yards and 44 touchdowns.
Zuercher went on to play fullback for four years at the University of Akron.
"Matt has previous head coaching experience, he already has a relationship with our student-athletes and he has a good understanding of the tradition here at Orrville," said athletic director Audrey Zuercher, whose family is not related to coach Zuercher. "We want him to build on that Red Rider tradition, but also add his own flavor. We're excited to see what he can do as head coach."
Zuercher's hire was approved at a board meeting Thursday night. He held a socially distanced meeting with the team in Bob Knight Gym Friday morning to inform them he is the new Orrville coach.
There will be big shoes to fill for Zuercher.
Incredibly, the Riders have had only four other head football coaches in the last 66 years: Doug Davault (95-72, 2006-2020, 2018 Div. V state title), Bill McMillan (1988-2005, 131-73, 1998 Div. IV state title), Tipton (1965-87, 168-69-6) and Bill Shunkwiler (1955-64, 64-27-2) preceded Davault as Orrville football coaches.
Orrville had 28 applicants for its head football coaching spot. The search team had conversations with 11 candidates, including two from the current coaching staff and one minority applicant.
From that group, the search was narrowed to four candidates who had more extensive interviews and then to two for a third round. Ethan Kagy, an assistant coach at Massillon Perry, was the other finalist.
Watch for more on Zuercher's hire in an upcoming Wayne County Bargain Hunter story.