Youth baseball leagues wrestle with reopening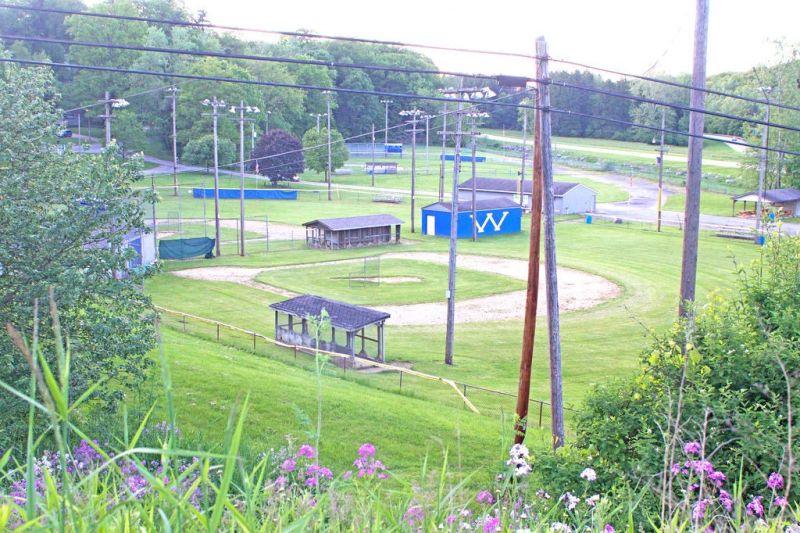 Take me out to the ballgame or take me out of the ballgame?
That is what youth leagues have been trying to decide for the past two months in light of the current COVID-19 pandemic.
Ohio Gov. Mike DeWine announced on May 21 that youth baseball leagues and noncontact youth sports could start again on May 26, allowing teams to play the upcoming season as long as they adhere to a certain set of guidelines.
Wooster Youth Baseball went back and forth on whether or not to play its 2020 season, which normally would have been halfway finished by now.
On June 2 WYB's board voted to play ball. The league's Minor (10-under) and Major (12-under) leagues will begin play on June 29 with teams picked this week and practice starting next week. The regular season will be at least six games with a tournament-style playoff in early August.
The games at Miller Field won't look like they did in years past. The league is implementing the following changes to address the risk of COVID-19 infections:
Spectator bleachers are closed for the season. Concessions are closed for the season, but families may bring their own food to the park. For spectators, the viewing area starting from the dugout, wrapping around the backstop and ending at the other dugout, will be restricted to players only. No spectators, family members or guests will be allowed in this area. Instead, this area will include painted boxes for each player to ensure social distancing. This area will be reserved for their equipment and for them to optionally bring a folding chair to sit.
Coaches also will be expected to advise players when they are not following the guidelines. Coaches will work to enforce a no-touch rule outside the field of play including high-fives and handshake lines. Contact in the field of play (plays at a base, run downs) will be allowed.
WYB's mask policy recommends players wear a mask when not in the field of play, but it is not a requirement. The rule was originally written, "All players not involved in the field of play" are required to wear a mask at all times, but that decision was ultimately overturned by the state on May 21.
While WYB decided late was better than never, the Wooster Golden Gloves, an organization with a number of baseball teams at various age levels, quickly made the decision to play this summer.
"We are ready to start (the upcoming season) with all teams," said Bill Lally, the president of the Golden Gloves organization. "The clearance from our governor and the clear path that they have designed allow us to keep our players safe while still enabling us to have a season. We plan on following all of the guidelines laid out for us: coaches wearing masks, players distancing as much as they can while in the dugout, sanitizing procedures for equipment and parents staying socially distant during games."
Along with the new guidelines in place, many facilities have shut down for the summer such as The College of Wooster baseball and softball facilities and Wooster High School's fields, resulting in many teams looking to find new places to practice and play their games.
The risk of opening summer leagues is possible exposure to COVID-19, particularly if the guidelines are not followed or taken seriously. While baseball isn't considered a contact sport, there are still enough close plays and multiple-player involvement that if one child is exposed or is an asymptomatic carrier, the virus could conceivably spread to others.
The fear of mishandling these issues has caused many leagues to decide that the right thing for their community is to cancel the upcoming youth baseball season including Triway Youth Baseball. After many weeks of uncertainty, the league decided and ultimately made the call before DeWine's announcement with the new set of guidelines.
One concern among coaches and parents is players will lose interest in the sport if they are not given the opportunity to play in a league, so this opens the question of kids playing elsewhere if their local league is canceled.
"My concern isn't so much losing kids to other leagues; it's more losing kids to baseball period," Kevin Whitman of Triway Youth Baseball said.
Every youth league has the safety of kids as the top priority and wants to limit the spread of the coronavirus as much as possible through the methods of social distancing and other recommended strategies mandated by the state. These will all help ensure the leagues that do continue to play are keeping the kids safe and playing the game they love.