Scots' Styers named to all-region basketball team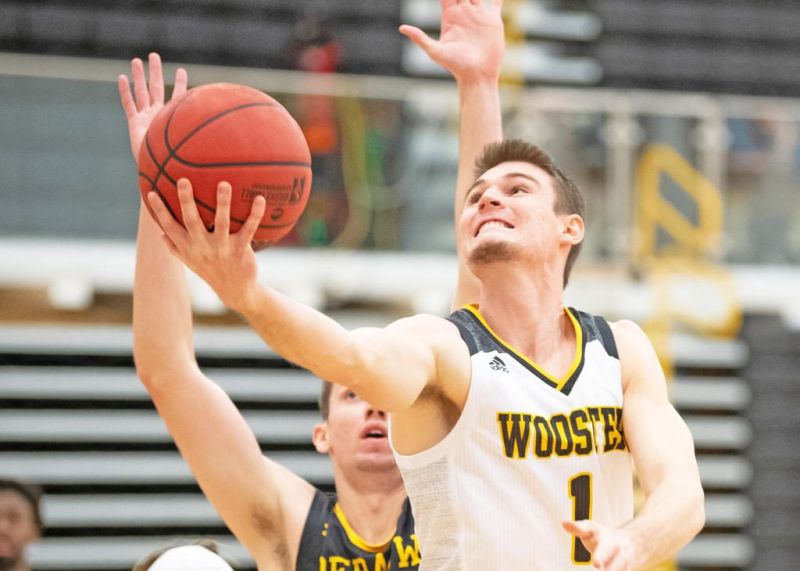 For the 15th time in the 20 years D3hoops.com has sponsored an all-region team, The College of Wooster men's basketball team has a first-teamer as junior guard Brandon Styers added his name to the list of Fighting Scots' honorees.
Styers, one of the most improved players in the Great Lakes Region, averaged career highs in points and rebounds with 16.6 and 6.3 per night, respectively. Styers connected on 67.2% (41-of-61) of his field-goal attempts this spring — that percentage ranking sixth within NCAA Div. III and third among guards in games played through April 18. The biology major was 60% (12-of-20) in 3-pointers and was 22-of-24 at the line.
Styers erupted for a career-high 30 points in Wooster's 106-101 win over Wabash College on Feb. 20 in what marked Scots' legend Doug Cline's ('95) first win as head coach at his alma mater. Against Wabash, Styers went 12-of-14 from the floor, 2-of-2 from 3-point range and 4-of-4 at the line, and he added seven rebounds.
A game later Styers dropped 19 points versus Denison University on Feb. 26 and finished with a career-high nine rebounds. He made his first 17 free throws on the season, tallied six double-digit scoring performances and logged five games with at least six rebounds.
Styers was a key in Wooster's 81-78 exhibition win over archrival Wittenberg University on Feb. 6, a game in which the Scots blitzed the Tigers with a 10-3 run in the final minute to win. Against Wittenberg, Styers tallied two steals in the final 16 seconds.
Styers' selection gives Wooster a first-team honoree in back-to-back years for the first time since the Scots had a three-year run from 2009-12. Wooster now has 29 all-time D3hoops.com All-Great Lakes Region selections.