WQKT's Hoops Classic a victim of the coronavirus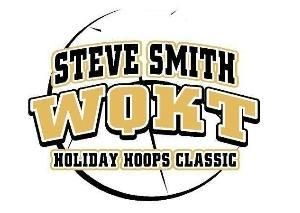 Like many other events in 2020, the WQKT Steve Smith Holiday Hoops Classic has fallen victim to the coronavirus.
The 17th annual boys basketball one-day showcase, which was supposed to be Dec. 19 at The College of Wooster's Timken Gym and this year featuring a seven-game slate, has been canceled.
"With The College of Wooster shutting down until the first of the year, that's the No. 1 reason," said Mike Breckenridge, the assistant general manager at WQKT and the co-founder of the event, along with COW men's basketball coach Doug Cline. "They've postponed everything, so basically, that's the biggest obstacle right there. We really didn't have any other option."
In addition to getting the go-ahead to use Timken, Breckenridge said COVID-19 restrictions from the Ohio Department of Health proved too difficult to manage.
"They came from the Department of Health to the OHSAA for tournaments like this," Breckenridge said. "We could only have 15% attendance at any game, and we were going to have to clear the gym after every game and disinfect everything. That would have been hard to do even if we played."
The seven-game schedule included Buckeye-Northwestern, Dover-Orrville, Huron-Triway, Cleveland East Tech-Smithville, Heath-Norwayne, Shelby-Hiland and University School-Wooster.
"We had some very appealing matchups, so it's even more disappointing," Breckenridge said. "And it's still the cheapest ticket for high school basketball, a nice, little thing before Christmas — good basketball, good fun and in a social-type atmosphere every year. Unfortunately, we had to shut it down, like I'm sure a lot of other things will have to do. Just lump us on top of that. It's probably bigger than Santa's list."
Breckenridge was quick to add that the event, along with a lot of others, will return in 2021. "Like everyone, I'm just hoping things start to get back to normal by the beginning of the new year," he said. "Really, all we can do is take it one step at a time."