OARDC's ag researchers face losses, delays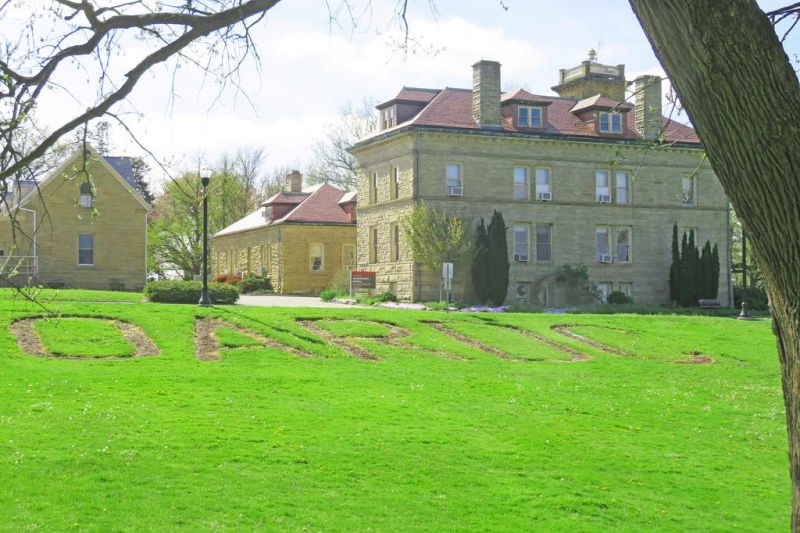 The coronavirus-related restrictions on the Ohio State University's Ohio Agricultural Research and Development Center's Wooster campus happened suddenly in March, taking many agricultural researchers by surprise. Normally they'd check on their labs or their greenhouses weekly or even daily.
"One grad student lost $6,000 in plant materials because of the 'do not harvest' mandate from the college," said Dr. David Francis, professor of horticulture and crop science at the OARDC.
Francis is referring to 122 tomato plants that had been grafted and then grown in a greenhouse for research purposes and then lost. Francis' students also have not been able to process laboratory samples that would allow them to identify specific strains of bacteria, causing problems for Ohio's tomato industry.
"Knowing what's out there in terms of tomato diseases affects what varieties a grower would choose to plant. The lack of this information prevents growers from making important decisions about the varieties they will grow," Francis said.
It's not just plants; animal research at OARDC is being impacted as well with implications for numerous stakeholders.
"Right now we're focusing on the turkey industry. We're doing some sensitivity testing for treatments for disease. It's to keep their flocks healthy," said Dr. Lisa Bielke, a professor in OSU's department of animal sciences. "Veterinarians were actually sending samples to my house. They can't keep them sitting there because they need to stay cold. I stored them in my basement refrigerator overnight, then quickly transferred them to campus."
Bielke said the research is important for the food supply. "I applied for my permissions to move forward with my research. Without this testing on medications, we can't maintain the food supply," she said.
Bielke isn't exaggerating. She is one of only three active individuals doing this type of testing in the United States. She serves processors in the turkey industry across the entire country. Losing access to her lab to do the necessary tests for the industry meant delays in the results.
Both Francis and Bielke have since received exemptions to partially proceed with their research. This is welcome news, but they continue to face obstacles as they move forward.
"Everyone has been willing to work with us on delays, but we realized when we go back into the lab, it won't be the way it was before. The big thing will be figuring out logistics of how we can do research in the lab over the next 12-18 months. How do we process in a safe way?" Bielke said.
Francis also faces logistical challenges with his tomato research. "I have an exemption to continue my work in the fields but only about 20% of what we were doing. The logistics of establishing the field operations are very challenging," he said. "We had to start tomatoes in Wooster and then will need to transplant to The North Central Agricultural Research Station in Fremont."
In a typical year Francis would have planted directly in Fremont and could have avoided the added expense of transporting plants 90 miles.
Indeed, there are many financial repercussions and economic impacts to consider. "Every lab runs like a small business. If we aren't doing research, we aren't generating income. I have grad students, lab technicians to pay. We need to generate income to pay their salaries," Bielke said.
Further, the delays impact students who need results to be able to graduate. "The students can't come in to continue their research. If they have to do an experiment, they just can't do it," Francis said. "Virtually all of our students are on grants. When that grant runs out, they are done. Students may have to delay finishing degrees or possibly not be able to finish."
Bielke was relieved a master's student was able to take advantage of the delays and use the time to complete her degree. "I was impressed with how the university handled it. They were able to switch to testing online," Bielke said.
There will continue to be uncertainty around who can return to campus. Despite that, the OARDC has been resilient.
"We have moved a lot of what we do to off-campus. We are still doing bioinformatic and statistical analysis but using non-university resources. The adaptability and entrepreneurship of my students during this has been inspiring," Francis said.
Plus, new funding continues to become available, and Bielke has taken advantage of the extra time provided by the recent delays to think strategically about new research. "I've managed to come up with more ideas and have already contacted some potential funding sources," she said, trying to remain positive.
In many ways that's all anyone can do. Whether you are a business owner or a researcher at a university, the takeaway is still the same: adapt, pivot, look for new opportunities and prepare to move forward under very different conditions.