Workshop focus is daily life for dairy farmers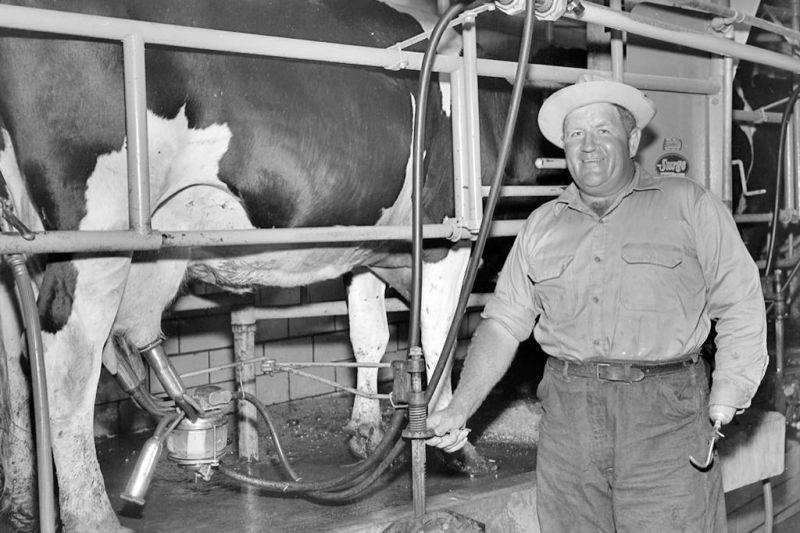 Children age 6-12 are invited to attend a Massillon Museum workshop, "A Day in the Life of a Dairy Farmer." The program complements the summer exhibition, "A Heritage of Harvest: The Industry of Agriculture in Western Stark County."
Dairy farmer Patsy Schmuki will explain what daily life is like for a local dairy farmer on Saturday, Aug. 17 from 10:30 a.m. to 12:30 p.m.
Preregistration is required. The fee is $8 ($6 for MassMu members). Call 330-833-4061 or register in person by Aug. 11.
Guests on Aug. 17 can see "A Heritage of Harvest" in the Aultman Health Foundation Gallery,"Evolution of the Football Jersey" and "125 Years of the Greatest High School Rivalry" in the Paul Brown Museum, "Accessible Expressions Ohio" in the Fred F. Silk Community Room Gallery, "Picturing Light: The Paintings of Richard Vaux" in Studio M, and "The Immel Circus."
The Massillon Museum receives operating support from ArtsinStark and the Ohio Arts Council. Funding for "A Heritage of Harvest" and its complementary programming is provided by the Fernandez Hillibish History Fund, The William J. Lemmon Charitable Fund, The Dan M. and Julia B. Belden Charitable Fund, The Edward J. and Helen L. Harhager Donor Advised Fund, The John S. and Jodine S. Duerr Charitable Fund, and The William E. Shanafelt Philanthropic Fund at Stark Community Foundation.
During construction in downtown Massillon, it will be convenient to find free parking spaces in the municipal lot accessed on Second Street Southeast, in the city parking deck accessed on Erie Street South, and on side streets east and south of the museum.
Visit www.massillonmuseum.org/hours-and-directions for a parking map and updates.
The museum is located at 121 Lincoln Way E. (Ohio Route 172) in downtown Massillon. A visit to the Massillon Museum is always free.
For more information call the museum at 330-833-4061 or visit www.massillonmuseum.org.