'Always ... Patsy Cline' at The Little Theatre Jan. 7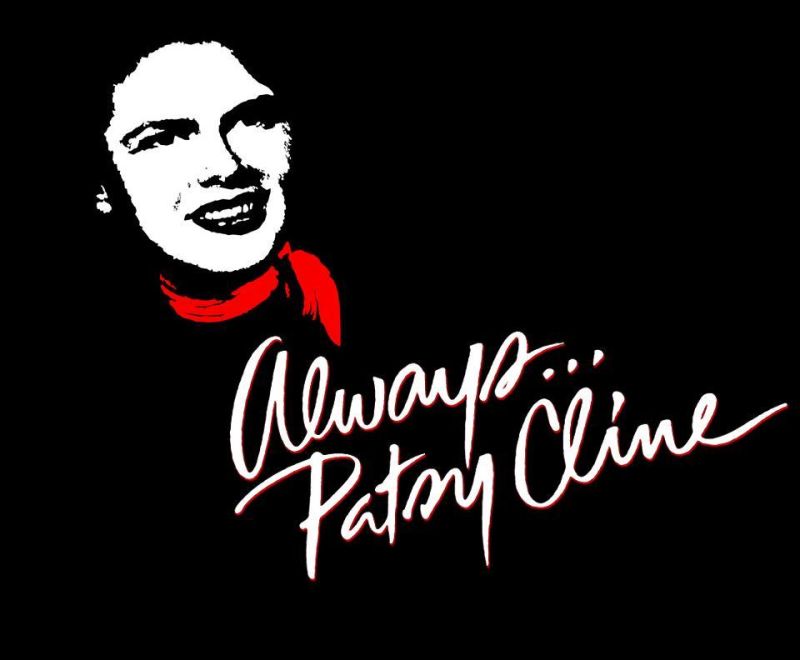 The Little Theatre is pulling out all the stops and doing some things they've not done before with its production of "Always ... Patsy Cline." To begin with, the musical, which will open Friday, Jan. 7 at 7:30 p.m., is pretty much a two-woman show. Shannon Mitchell will play Cline, and Kathy Blair Bergstrom will portray Cline's pen-pal and friend, Louise Seger.
The show also will feature some audience participation and a live band on stage accompanying Mitchell in performing 27 of Cline's songs. "I couldn't even think of 27 of her songs," Mitchell said. "But she did so much live performing, and she did a lot of covers."
Mitchell said in addition to iconic pieces by Cline such as "Crazy," "Walkin' After Midnight" and "I Fall to Pieces," Cline also performed popular songs of the era like "Stupid Cupid," originally recorded by Connie Francis, and "You Belong to Me," recorded by Jo Stafford and others.
To research the role, Mitchell said she watched a lot of videos on YouTube, and it was easier to learn to sing like the legendary artist than to portray her character when not performing.
"I watched interviews, but there aren't very many," Mitchell said. "She was quite shy when it came to the interview process."
The friendship between Cline and Seger began with a chance meeting at a bar in Houston where the singer was performing. The show's director Rex Huffman said, "To show you how times have changed, Louise was able to meet Patsy, walk right up to her and invite her over to their table. After the performance she invited Patsy back to her home. From there it just developed into a friendship that lasted for several years until Patsy's untimely death in a plane crash in 1963."
This is Huffman's 35th year of directing at The Little Theatre, his first production being "The Unsinkable Molly Brown."
"You don't always have the opportunity in a community theater setting to play people who actually lived," Huffman said. "So these two actresses have a rare opportunity."
In addition to the music, the play is built around Seger's reminiscing as she looks back at two years' worth of letters she received from Cline, who faithfully signed them, "Always ... Patsy."
Bergstrom said the show is really fun, and she's looking forward to playing Seger. "Louise is quite a character. She's funny. She's a little outlandish. She's just a down-home Texas girl."
Mitchell commented on the relationship between the two women. "It's so important because I think Louise is everything Patsy wanted to be — just an amazing, self-sufficient woman. Louise could be who she wanted to be, not who she was expected to be, and I think Patsy admired her for that."
Mitchell and Bergstrom will be joined on stage by The Bodacious Bobcats, consisting of Micah Carrick (piano), Bob Ventre (guitar), Clint Alguire (drums), Lindsey Nicholson (bass guitar) and Patrick Nevin (keyboard).
Costumes are being designed by Sarah Spies and Libby Murphy and will feature shoes from the Reeve's Museum collection. The two, along with Cathy Cummings, also will help Mitchell backstage through more than 10 costume changes.
Other crew members include Pam Douglas, stage manager; Tom Albury, lighting design; Doug Houston, music director; Joe Compton and Mary Maxwell, rear-screen projections; Kenn Holmes, set design; Lee Elliot and Anna Zurcher, production assistants; and Debi DeVore, hair stylist.
"Always ... Patsy Cline" will run Jan. 7, 8, 9, 14, 15 and 16. Friday and Saturday performances will begin at 7:30 p.m. with Saturday and Sunday matinees starting at 2:30 p.m. Tickets, which are $15 for adults and $10 for students and children, are available online at www.thelittletheatre.org. The theater box office will reopen Jan. 4 for in-person and phone orders.