ARTSNCT to host 'It's a Wonderful Life: A Live Radio Play' Dec.1-2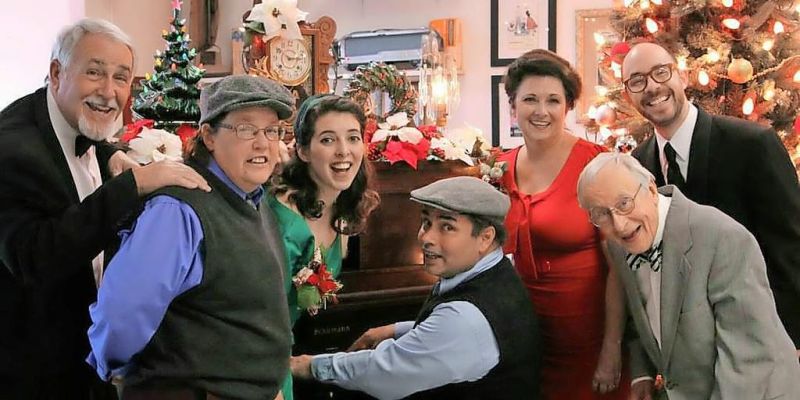 ARTSNCT, Newcomerstown's arts center, will present the Black Box Ensemble Theatre production of "It's a Wonderful Life: A Live Radio Play."
This holiday classic will take place Friday and Saturday, Dec. 1 and 2 with performances starting at 7 p.m. Admission is free as part of ARTSNCT's commitment to its Arts for All program.
"Our mission at ARTSNCT is to actively support and promote arts education through training, performance, exhibition and publication," said Michael A. Wise, the executive director of ARTSNCT. "We are devoted to bringing various forms of visual and performing arts to the heart of Newcomerstown, and we are thrilled to welcome back Black Box Ensemble Theatre to perform this heartwarming holiday show."
Step back in time to a 1940s radio studio, where the tale of George Bailey, Clarence the angel, Mr. Potter and the residents of Bedford Falls comes to life. This performance is done by a group of five actors who recreate a 1940s radio broadcast. As holiday radio jingles set the mood, a Foley artist uses props to create live sound effects, transporting the audience to a simpler era.
"Our production aims to not only capture the spirit of the movie, but also the joy of a bygone era when families would gather around the radio and simply listen," said Don Irven, the director. "This is a wonderful holiday show for the entire family, featuring lively sound effects and delightful holiday music."
The ensemble cast includes Bart Herman, Kate Lynne Miller, Chester Boffo, Tom Reed, Gillian Kaschak and Halle Holmes. The production team, led by Irven, includes Autumn Stennett as the production stage manager, Herman as the music director and costume coordinator, and Debi DeVore as the hair and wig designer.
All performances will take place at ARTSNCT, 304 S. College St., Newcomerstown.