Descendant of Zoar separatists to start book club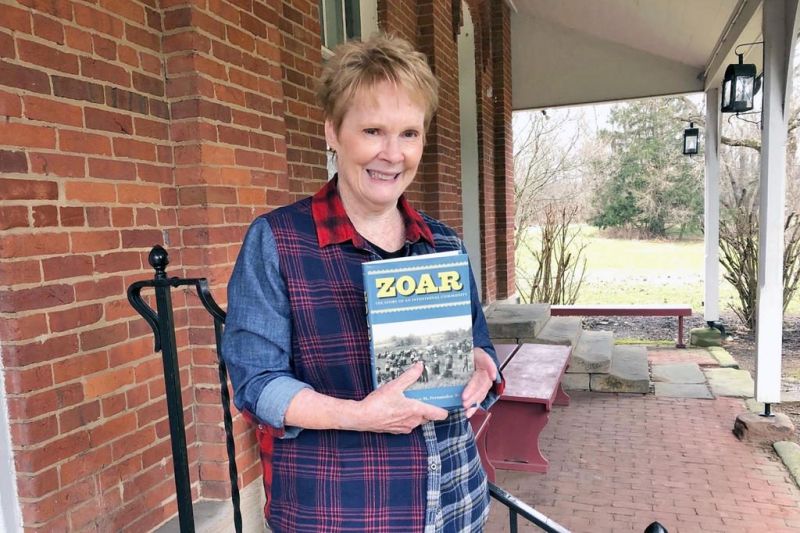 Nancy Gordon Wyatt, a descendant of the original religious separatists who founded Zoar Village, is launching the Zoar Book Club on Wednesday, Jan. 29 at 6 p.m. The club will read and discuss "Zoar: An Intentional Community," the most recent book authored by former Zoar site manager Kathleen Fernandez.
The book is her most in-depth look yet at the German religious dissenters who immigrated to Ohio in 1817 and later created one of the longest-lasting and most successful communal groups in U.S. history.
"There are facts in this book I've never heard before," said Wyatt, who has extensive knowledge of the village's history. "Over the years a lot of misinformation has been circulated about the society, so this is a chance for all of us to become a little smarter."
Wyatt said the book has appeal for a wide audience. "Men, women, high school or college students, really anyone interested in learning more about the history of Zoar," she said.
Wyatt said the book is a carefully researched account of the village from its earliest days, concluding with issues of present-day life in the village.
When asked why she wanted to start a book club, Wyatt said, "I love my heritage, and I want to share that love of Zoar with anyone interested enough to appreciate the amazing national treasure we have right here in our midst."
The Zoar Book Club will meet on the second and fourth Wednesdays of each month in the historic Zoar School House on the corner of Fourth and Foltz streets. The first meeting will provide members with an overview of the history of Zoar.
Each subsequent meeting will focus on discussing a chapter of the book. Books can be purchased at the club meetings or by calling the Zoar Community Association office at 330-874-3011 Tuesday through Friday from 9 a.m. to 5 p.m.