Exhibition kicks off season at College of Wooster Art Museum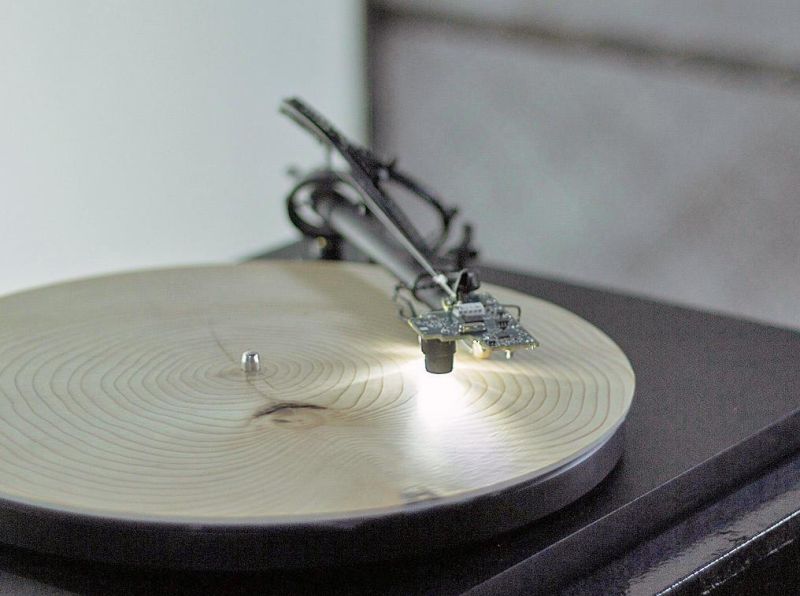 "Design by Time" will feature an international field of designers who explore the passage of time in fashion, furniture, textiles, vessels and more. This exhibition will kick off the 2019-20 season at the College of Wooster Art Museum on Tuesday, Sept. 17, running through Sunday, Nov. 24 (closed Oct. 5-14).
CWAM is located in Ebert Art Center, 1220 Beall Ave., Wooster.
Bringing together works by 22 well-known and emerging designers and design studios from eight countries, "Design by Time" goes beyond traditional design norms to give functional objects a visually arresting reality that expresses the dynamism of time. This is achieved through the designers' partnering with natural phenomena and chemical and physical forces. Bartholomäus Traubeck's "Years" translates the annual rings of alder and spruce discs into piano music while Mathieu Lehanneur records the fluctuations of Saudi Arabia's population in the profile of his vessels.
The designers/studios include Atelier Mark Sturkenboom, the Netherlands; Augur-Loizeau, United Kingdom; Maarten Baas, the Netherlands; BeatWoven, United Kingdom; Sebastian Brajkovic, the Netherlands/Switzerland; Hussein Chalayan, Cyprus/United Kingdom; Edhv, Architects of Identity, the Netherlands; Patrick Frey, Korea/Germany; Front, Sweden; Glithero, the Netherlands/United Kingdom; Marlène Huissoud, France; Humans since 1982, Germany/Sweden; William Lamson, United States; Mathieu Lehanneur, France; mischer'traxler studio, Austria; Jacob Olmedo, United States; Diana Scherer, Germany/the Netherlands; Sebastian Cox Workshop, United Kingdom; Bartholomäus Traubeck, Germany/Austria; Nicole Wermers, Germany; Jólan van der Wiel, the Netherlands; and Ryan Mario Yasin, Iceland/United Kingdom.
This exhibition and companion publication are supported in part by a grant from the Creative Industries Fund NL and as part of the Dutch Culture USA program by the Consulate General of the Netherlands in New York. "Design by Time" is organized by the Department of Exhibitions, Pratt Institute, Brooklyn, New York, and is curated by Ginger Gregg Duggan and Judith Hoos Fox of c2-curatorsquared.
CWAM, which supports the college's goals of teaching, research and global engagement, is open Tuesday through Friday from 11 a.m. to 4 p.m. and Saturday and Sunday from 1-4 p.m. All exhibitions and events are free and open to the public.
For more information visit CWAM's website or call 330-263-2495 or 330-263-2388.