HCA's 'Snow White' ballet at Ohio Star Theater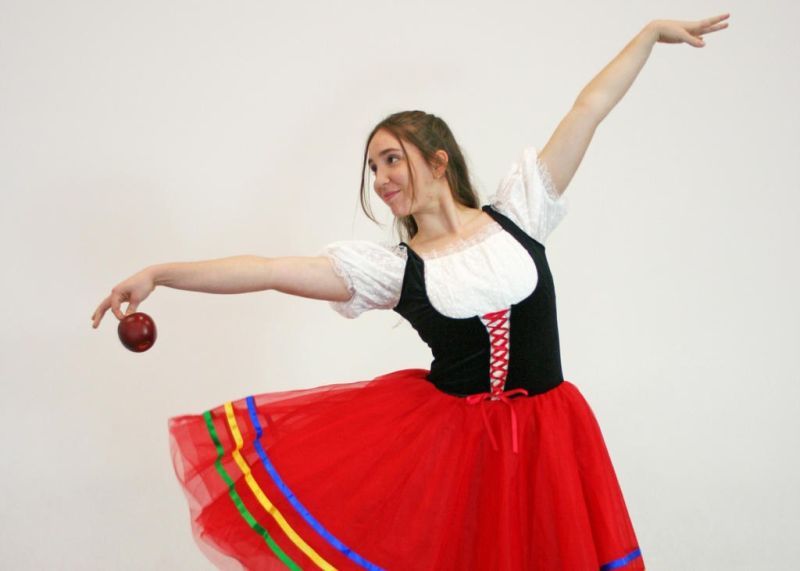 Holmes Center for the Arts announced an original production of "Snow White" as a ballet will take place May 19-21 at Ohio Star Theater.
"Snow White" is a production for all ages performed by 70 local ballerinas and danseurs, co-choreographed by Holley Johnson and Sophia Beachy and highlighting both the classical and contemporary training of some of Holmes County's dancers.
Watch Snow White's brave journey when she is rejected by the Evil Queen and left in the forest by her friend the Huntress. Laugh with the silly Dwarves and cute forest animals that Snow White befriends along the way.
"Snow White" will be performed at 7 p.m. on May 19 and 20 by Ella Sommers and by Chloe Mast at 2 p.m. on May 20 (sensory-friendly show) and May 21.
This year HCA will bring back a sensory-friendly performance on May 20 at 2 p.m. It is specifically suited for those with sensory needs and families with very young children/infants. The house lights will be dim instead of dark, audience members are free to move or walk around, and the audience will be notified of loud musical cues. Tickets for the sensory-friendly show may be bought at the door of Ohio Star Theater only on the day of the show for $5 per person, cash or check only. Infants may sit in laps at no charge.
Tickets are $25 for adults and $18 for children age 12 and under and may be purchased at https://dhgroup.com/events/snow-white-ballet/ or by calling the Ohio Star Theater box office at 855-344-7547. For more information about the show, visit www.holmescenterforthearts.org or call 330-473-2879.