New art festival benefits guild's scholarship fund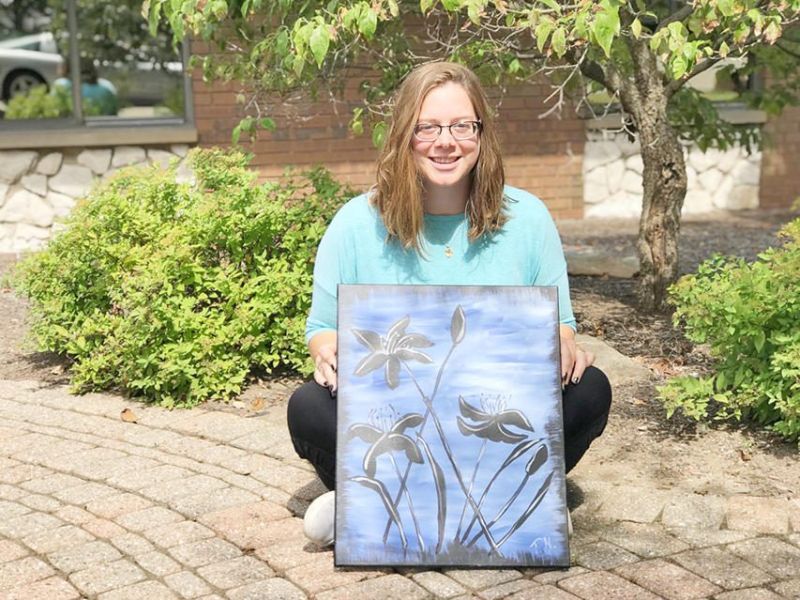 The Tuscarawas County Art Guild will help aspiring young students get their education in the arts through its first-ever Art Scholarship Festival on Saturday, Sept. 29 from 10 a.m. to 4 p.m. at New Dawn Retirement Community of Dover. All funds raised will benefit the guild's scholarship fund.
"We've been able to award art scholarships to 14 area seniors over the years," New Dawn Retirement Community outreach director and art guild member Samantha White said.
This year's scholarship was awarded to Taylor App of Tusky Valley.
White said the goal for the scholarship fund this year is to raise $1,000. Amounts have been awarded in the past, ranging from $750-$1,000.
"We would like to build it to a nice, self-sustaining program from which we can award more to art students," White said.
The festival will feature works of art by art guild members. "We'll see painting, sculpture, jewelry. We've invited them to submit just about anything they'd like," White said.
People will be able to purchase any of the things displayed at the Art Scholarship Festival.
"New Dawn Retirement Community is always looking for community organizations we can partner with and help in some way," White said. "So I approached the art guild and asked what we might be able to do together. The Scholarship Festival just grew out of that exchange of ideas."
The festival will be held outdoors at the Retirement Community, 865 E. Iron Ave., Dover. No admission will be charged. White said there will be a 50-50 drawing, a raffle where ticket buyers can place their tickets with the door prize they'd most like to win and other activities.
Sponsors helping to provide door prizes include Community Hospice; Crossroads Hospice; The Little Theatre of Tuscarawas County, which has offered a pair of tickets to a show of the winner's choice; artist Brennen Hostetler; Karen Gazdik's Youth Artist Group; and The Ezekiel Project.
White said many other area artists outside the art guild have offered to donate their work for the auction as well.
White said there will be food including hot dogs, chili, snacks and drinks.
Live music will be by area singers Jerry Waltz and Ainsley Sefert. Matt Barnhart will appear with the band, Brothers.
White said a scavenger hunt is planned to offer many more prizes for attendees of the festival.
The Tuscarawas County Art Guild dates to the 1960s and has always been dedicated to the furthering of appreciation and understanding of all the arts among residents in the area. It meets the third Tuesday of each month at 7 p.m. at the Tuscarawas County Center for the Arts in New Philadelphia. It is open to area artists in visual media and photographers, both at any skill level. It also sponsors a juried exhibit at the TCCA each winter. This year the show will open on Nov. 17.
Find more information about the Tuscarawas County Art Guild Scholarship Festival by searching Facebook or call White at New Dawn Retirement Community at 330-343-5521.
The guild's website is at www.tuscarawascountyartguild.com.