New Phila students to exhibit art for the community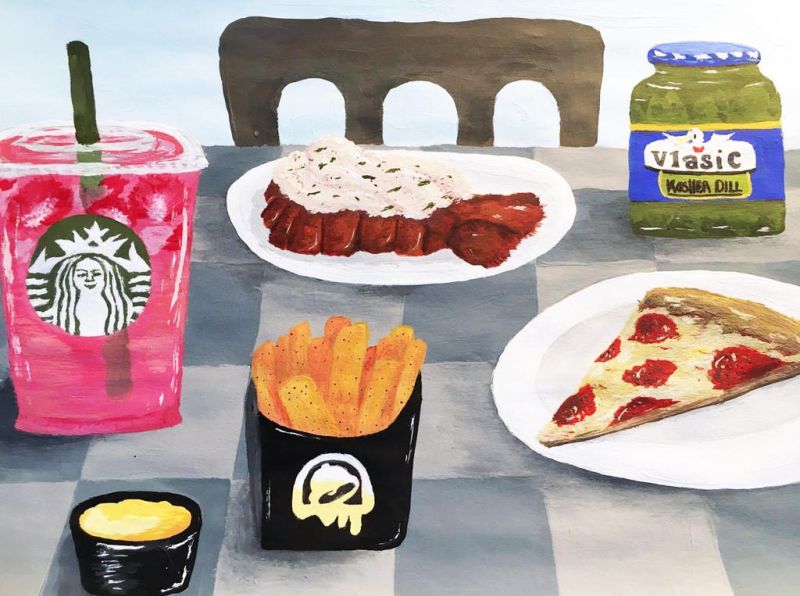 New Philadelphia High School art teacher Stephanie Speedy and the rest of the art faculty in the k-12 school system have been working closely with students who are removed from traditional classrooms due to COVID-19 restrictions. A community "art show" is planned around Mother's Day weekend to showcase the work the students have been doing from home with instructor guidance.
Teaching and learning from home has forced a rethinking of classroom time for both instructors and students across Ohio school districts, and New Philadelphia teachers and students also are making the best of a difficult situation, in the case of art, through continuing creativity.
"Just because we've been at home doesn't mean creativity has stopped," Speedy said.
The idea came about as instructors stay in touch while also staying home and practicing social distancing.
"The New Philadelphia k-12 art teachers meet weekly via Zoom video conferences to connect with each other about what our students are working on," Speedy said. "We realized we needed some kind of an art show to share with the community the artwork the students have been busy creating."
The group of teachers decided to center the show around Mother's Day, and the weekend of May 10 was chosen.
"Students are separated from their classroom materials and supplies," Speedy said. "So we're asking them to use whatever materials they have on hand at home. They can, with permission, paint windows or door glass or use chalk in the driveway or sidewalks — whatever they can come up with."
Speedy said the work the students have been producing from home so far has been remarkably good, so the teachers feel there should be plenty of good work on display throughout the city.
The public is encouraged to take a drive that day to see the work and take photos. Art will be displayed on porches, in driveways, in windows and in other creative ways the students choose. Anything shared via social media can be marked with the hashtags #NPHSART or the New Philadelphia city tag #experiencenp.
Speedy said students will continue with home art studies through the end of May. "And things seem a little up in the air as far as classes for the fall, so we may have to continue to be creative next year," she said.
Speedy said sudden school closings have left student art from earlier in the year stranded in the building, and teachers are working on solutions to get the works returned to the kids.
"I think it's important that the community sees that we're still working and creating," Speedy said. "We're all working hard to keep creativity going and the students learning. This will be a city-wide art show encompassing all the art students in all grades, so we think it will also be a great community event."
District art teachers wanted to make the Mother's Day event as inclusive as possible, so students will use found objects and materials on hand. "Not everyone has access to lots of paints, but they can use anything they have," Speedy said. "They can also choose anything they've done that they want to show additionally."
New Philadelphia High School art students also have been working on long-term projects this spring. "They've had themes to work on," Speedy said. "One of them is sharing their ideal meal. What are they excited to be able to order at a restaurant once we're able to get out again safely?"
Speedy said the Mother's Day community art show won't offer prizes or awards. "It's just for fun and to keep kids creating. This is something all the students can do and participate in," she said.
New Philadelphia High School art students show off their work at their Facebook page, "New Philadelphia High School Art Department."