OkCello to perform with local orchestra students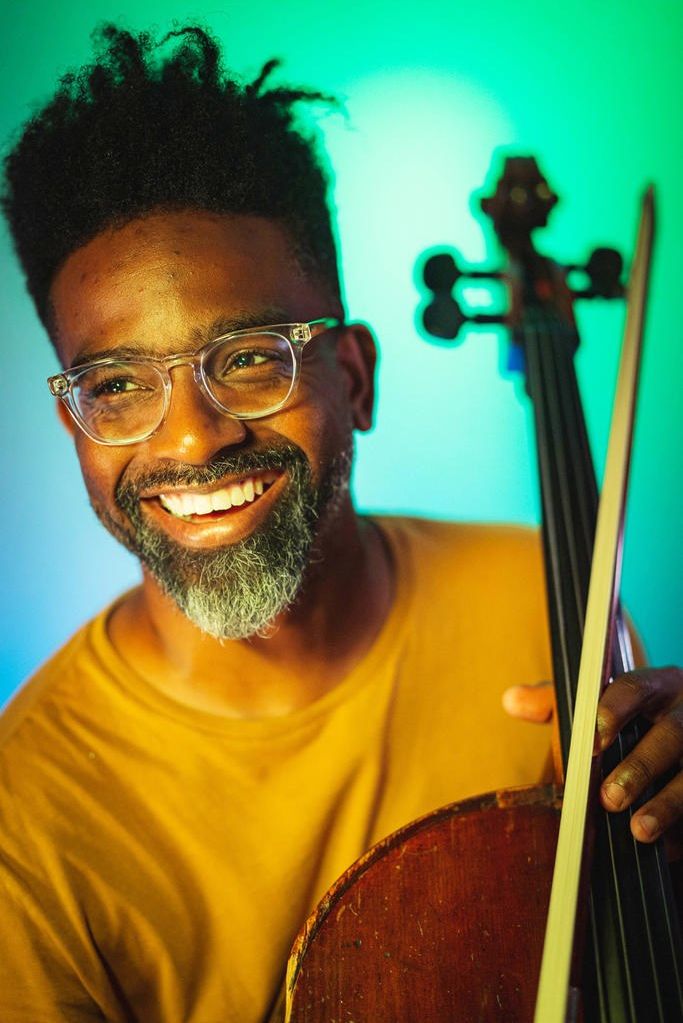 OkCello will perform at the Performing Arts Center at Kent State University at Tuscarawas on Saturday, Nov. 12 at 7:30 p.m. While in the area, he also will visit local schools as part of the Performing Arts Center's Educational Outreach Initiative.
Okorie "OkCello" Johnson is an American cellist and songwriter whose artistry integrates cello performance, live-sound-looping, improvisation and storytelling, all culminating in original compositions that combine classical with jazz, EDM, reggae and funk.
OkCello is inspired by the exploration of African Diasporic melodies and narratives and their intersection with people's perceptions and assumptions about the classical and European nature of the cello. His work with improvisation attempts to embody wordless prayer.
Members of Dover High School Orchestra will join OkCello on stage during the Saturday evening concert to perform a special collaborative piece.
"Our orchestra program has grown exponentially over the last few years, and we are thrilled to have received an invitation from the Performing Arts Center to join OkCello on stage," said David Rutter, Dover City Schools director of orchestras. "Opportunities like this don't happen often."
The Performing Arts Center also is continuing its tradition of connecting local students with internationally recognized artists. While in the area, OkCello will visit four local schools for in-school assemblies.
"Over the years I've been able to see the impact these school visits can have on our area students," said David Mitchell, general manager of the Performing Arts Center. "Thanks to individual and corporate donations to our Education Fund, we are able to continue this outreach into our seventh year now."
Support for the educational workshop and outreach was received from the Dover Exchange Club and from individual contributions to the Performing Arts Center's Education Fund. To learn more about the Education Fund or to make a donation to support these opportunities, visit www.kent.edu/tuscpac/educational-outreach.
Tickets for OkCello start at $29 and are on sale at the Performing Arts Center box office, by calling 330-308-6400 or by visiting www.kent.edu/tuscpac. The box office is open Monday through Friday from 8 a.m. to 5 p.m.
The Performing Arts Center's 2022-23 season is sponsored by the Tuscarawas County Community Foundation.
Free parking is available for all shows. The Performing Arts Center is located on the campus of Kent State Tuscarawas at 330 University Drive NE in New Philadelphia.